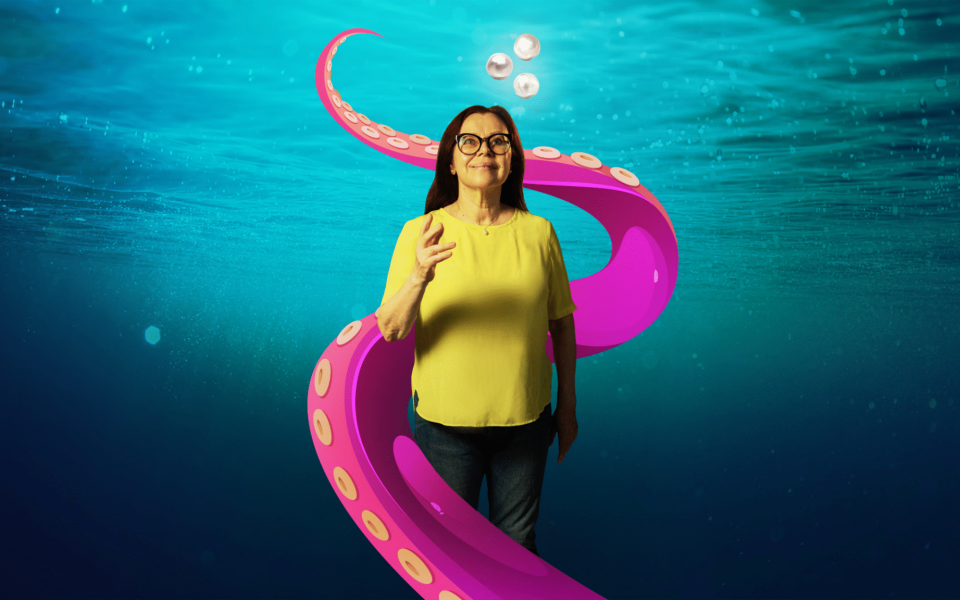 NEW INTERACTIVE SHORT FILM 'ODDS ON' COMMISSIONED BY THE LOWRY AS PART OF ITS 'LIVE NOW' DIGITAL PROGRAMME
Tuesday 5 to Tuesday 19 July:
The Lowry, Salford
Odds On is the new interactive film from the award-winning Dante or Die, which dives into the alluring and compulsive world of online gambling.
This follows the company's recent digital projects including User Not Found: A Video Podcast launched in partnership with The Guardian and the Skin Hunger on Film documentary.
Commissioned by The Lowry Salford & Lighthouse Poole, the film will be screened as part of a digital tour taking place online with The Lowry, Salford, Lighthouse Poole, Attenborough Centre Leicester, Ideas Test, South Street Reading, Mansfield Old Library and Unity Theatre Liverpool with further dates to be announced.
Felicity has been a hard-working GP, wife and grandmother, delicately juggling life's demands and stresses for decades. When she retires, she begins to escape into the seductive world of Pearls of Fortune, an online game where daily struggles are washed away under the sea. From her first spin and some glorious wins, Felicity is pulled deeper into this enticing aquatic world, until she is hooked and her real life drifts further away.
Odds On takes us behind the screen and deftly explores the recent rise in online gambling, especially amongst older women. The film takes the viewer inside the protagonist's perspective, into this increasingly popular and absorbing form of play, where lines can become blurred between player and game, risk and reward and ultimately, compulsion and control.
The film features a cast of actors shot on various locations using an iPhone13 Pro, fused with thrillingly imaginative animation. Dante or Die have worked with a group of people with lived experience of gambling harm for almost a year as creative advisors on the project, and will host a series of compelling panel discussions as part of the film's launch.
The full cast is Fiona Watson (Felicity), Maynard Eziashi (Joel), Elan James (Adrian), Bianca Stephens (Lana),
Oshy Fuller (Noah) and Terry O'Donovan (Nurse).
The running time is 30 minutes.
Commissioned as part of LIVE NOW – The Lowry's digital commissioning programme – & by Lighthouse Poole and funded by Arts Council England. R&D supported by Farnham Maltings New Popular commission, Ideas Test & South Street Reading, and through public funding from Arts Council England, Awards for All and The Rayne Foundation.
LISTING AND TOUR INFORMATION
28 June: Film Preview Screening & Live Panel Discussion –
How Online Gambling Lives Amongst Us – 7pm, Stone Nest, 136 Shaftesbury Avenue, London W1D 5EZ
Tuesday 5 to Tuesday 19 July:
The Lowry, Salford
13 July, 7 – 8.30pm: Launch Screening & Live Panel Discussion –
The Female Gambler – How online gambling is affecting women across the UK
FULL COMPANY CREDITS AND NOTES TO EDITORS
ODDS ON
By Dante or Die
Written & Directed by: Daphna Attias & Terry O'Donovan
Animation Director & Editor: John Brannoch
Dramaturgy: Tim Crouch
Script Consultant: Lisa Goldman
Director of Photography: Christopher Jeffers
Composers: Yaniv Fridel & Ofer (OJ) Shabi
Sound Design: Ben Kelly
Location Sound Recordists: Manon Vigouroux & Lisala Dolo
Production & Costume Designer: Kat Heath
Web Development: Sebastien Dehesdin
Access Development: Emily Howlett
Audio Description: Louise Fryer
Producer: Sophie Ignatieff
Assistant Producer: Caitlin Evans
Participation Producer: Lucy Dear
Creative Advisory Group Facilitator: Fiona Watson
Water Safety Services: Dave Melmoth, iLifesave