Recruitment
The Lowry is committed to creating an inclusive workforce by reflecting and representing the diversity of Salford and the UK. We want to attract the broadest range of talented people to be part of The Lowry – whether that is to work in our creative or support roles.
We particularly encourage applications from the following two people groups who are currently under-represented in our work force and in the wider performing and visual arts sector; those people who experience racism and marginalisation, including those from African, Caribbean, North African, LatinX, South Asian, East Asian and South East Asian heritage and their diasporas, those who are disabled, Deaf and neurodivergent or have long-term health conditions.
Candidates who identify as people in one or both of these groups and who demonstrates in their application that they already meet all of the essential criteria in the person specification can opt to be considered as part of The Lowry's guaranteed interview scheme.
If you are invited to interview we'll ask you about any adjustments you may need, and if you are offered a role with us we will talk to you about any reasonable adjustments required to create a working environment where you will be supported to perform at your best.
To find out about any opportunities to work for The Lowry please visit our vacancies below.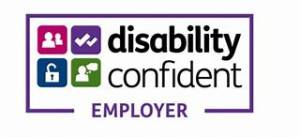 Staff Video Diaries

Videos
Watch and be inspired by our staff past and present in how they came to The Lowry.