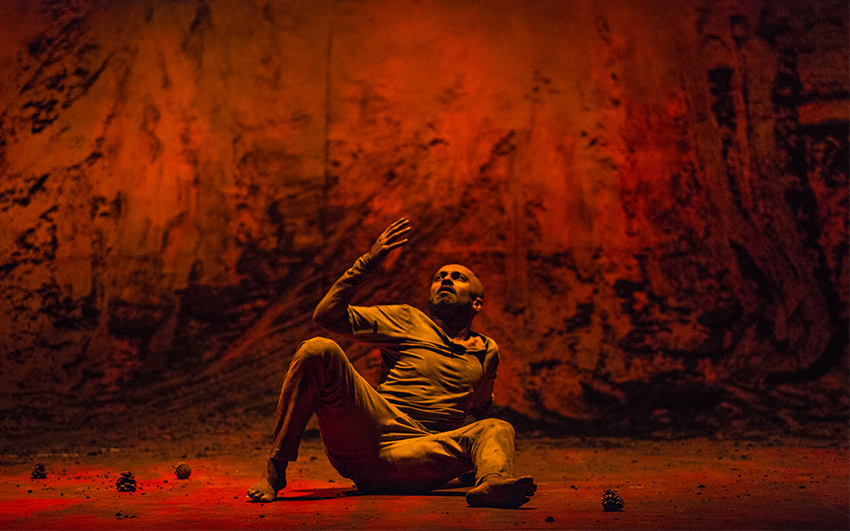 The Lowry is back! Over 100 performances, events & exhibitions to choose from this autumn/winter
The Lowry celebrates the return of live events with an Autumn/ Winter season featuring over 100 different performances and events spanning a variety of genres including exhibitions, spoken word, drama, comedy, circus and dance.
Notable drama taking to the stage this season includes The Ballad of Maria Marten (23- 25 September), a retelling of Suffolk's real-life murder mystery. Following rave reviews at London's Garrick Theatre, the fabulous killer comedy Death Drop sashays onto the venue's Lyric Theatre stage from 13 to 16 October. The world premiere production of The Good Life visits from 26 to 30 October with an acclaimed cast including Rufus Hound. And genre-defining thriller Dial M For Murder adds an air of mystery from 15 to 20 November.
Iconic musical Tell Me On A Sunday plays from 19 – 23 October with Jodie Prenger Taking on the role of Emma following her acclaimed performance in the National Theatre's A Taste of Honey.
World class dance is features heavily throughout the season. Akram Kahn takes to the stage for his last performances as a dancer in a full-length solo piece; Akram Kahn – Xenos is in the North West on 29 and 30 September. Following a successful live digital broadcast Rambert have reworked 'Draw from Within' and will perform for a live Salford audience on 16 and 18 September. Ballet Black return with a double bill of lyrical contrasts and beautiful movement. And Matthew Bourne's Nutcracker! 2021 returns for the first time in ten years. 
The season also includes circus performances Contra, Power and Human by Extraordinary bodies. A visit from Opera North and 'audience with' evenings featuring well-known favourites Giovanna Fletcher, Alan Cumming and Tim Peake.
The first major exhibition since re-opening will display paintings by the renowned Scottish artist, Jock McFadyen. Jock McFadyen Goes to The Lowry: A Retrospective will run from Sat 16 October 2021 until Sun 27 February 2022. The permanent L.S Lowry collection remains open to visitors.  The Lowry's galleries are open Tues-Fri (11am-5pm) & Sat-Sun (10am-5pm).
Christmas 2021 launches with family favourite Stick Man and continues with comedy duo Ian Ashpitel & Jonty Stephens as Eric and Ern. The classic tale The Lion, The Witch and The Wardrobe, the musical sensation Six and the immersive, festive experience for babies Little Penguin's First Christmas: a Snowbabies story complete the Christmas line-up.
ENDS
Review Tickets
Please visit our Media Centre webpage for a full list of press nights and exhibition previews.
Should you wish to apply for press tickets or an invitation to attend events hosted by The Lowry, please email details of your request (including the media outlet you represent) to: presstickets@thelowry.com
All press tickets are allocated at The Lowry's discretion and requests cannot always be guaranteed.