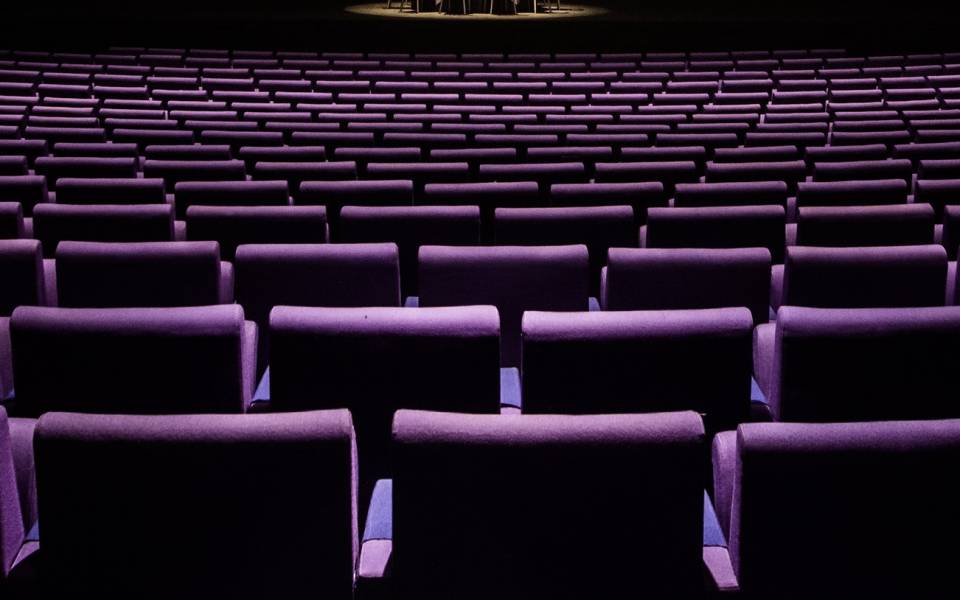 Greater Manchester's arts organisations launch new funding streams for region's artists
GM Artist Hub today opens two new funding opportunities to support independent artists and creative freelancers in Greater Manchester.
GM Artist Hub was formed by 13 leading arts organisations across Greater Manchester to help independent artists access support, advice and opportunities during the COVID-19 crisis. The Revive Fund and Reboot Fund will offer both financial and peer support in response to conversations with the region's creative community over the past six months.
The Revive Fund offers a £500 hardship bursary plus peer networking support and a 1-to-1 advice session with the GM Artist Hub for the most financially vulnerable members of the region's creative community.
Since its launch the GM Artist Hub have spoken to many creative freelancers who are in urgent need of financial support, having being excluded from the Self Employed Income Support Scheme (SEISS) and ineligible or unsuccessful in applying for Arts Council England's Emergency Response Fund. Offering support and solidarity, Revive Fund bursaries will be awarded to ten creative freelancers selected at random from eligible applications.
Chloe Courtney, health and science producer of Contact said: "The Revive Fund is for creative freelancers – artists, producers, technicians, designers, facilitators – who are facing financial hardship and have been unable to access other avenues of support. We've seen how vital freelancer grants and support schemes have been across the UK. The Revive Fund is part of that landscape, targeted at helping freelancers in Greater Manchester who are still falling through the gaps, and Contact are very glad to be involved."
The Reboot Fund offers grants of £1500 to support the development of a new piece of performance-based work for a live-space or a digital platform over a three-month period. Drawing on the strengths of the 13 organisations that make up GM Artist Hub, the fund also offers dedicated time and support for early career artists to undertake research and development of a new creative idea, with a sharing event for an invited audience at the end of the three-month period. There are eight Reboot Fund grants available with applications opening on Tuesday, 6 October.
Antonia Beck, associate producer of Oldham Coliseum Theatre said: "Reboot is a peer-supported, artist development fund which will offer time, money and support to eight early career artists, creatives or companies who are looking to develop initial ideas for a new performance-based work. We recognise that more support is needed for those artists who are at the very early stages of their careers, and we are delighted to be able to offer this opportunity for emerging artists to develop new work at this time."
Since its formation in April 2020 GM Artist Hub has offered over 300 private advice sessions to local artists and a number of larger opportunities for artists to learn about specific funding streams and connect with chief executives and artistic directors across the region. The Revive Fund and Reboot Fund have been made possible with thanks to a £60,000 grant from Esmée Fairbairn Foundation.
Participating venues and arts organisations are: Community Arts North West, Contact, HOME, The Lowry, Manchester International Festival, Octagon Theatre Bolton, Oldham Coliseum Theatre, Royal Exchange Theatre, SICK! Festival, STUN (Sustained Theatre Up North), Waterside Arts and Creative Industries Trafford, hÅb/Word of Warning and Z-arts.
Claire Symonds, senior producer of The Lowry added: "The GM Artist Hub is incredibly grateful to Esmée Fairbairn Foundation for their support, and we are very excited to now be launching these funds for artists and creatives across Greater Manchester. We've spent the last six months listening, talking and consulting with our creative communities, including local representatives of the Freelance Task Force and Disabled Artists Networking Community (DANC). These two strands of activity have been developed in response to these discussions; offering money and professional development support to early-career artists and creatives who are currently facing financial hardship.
"Across the Hub we are committed to artist development and we have been actively working to find ways in which we can continue to support our independent arts sector through these challenging times. We recognise the important role that artists and freelance creatives play in our creative ecology, and we want to ensure that this sector continues to remain a key part of Greater Manchester's landscape."
Further opportunities will be announced in due course. For more information about GM Artist Hub and the Revive and Reboot Funds visit www.gm-artisthub.co.uk