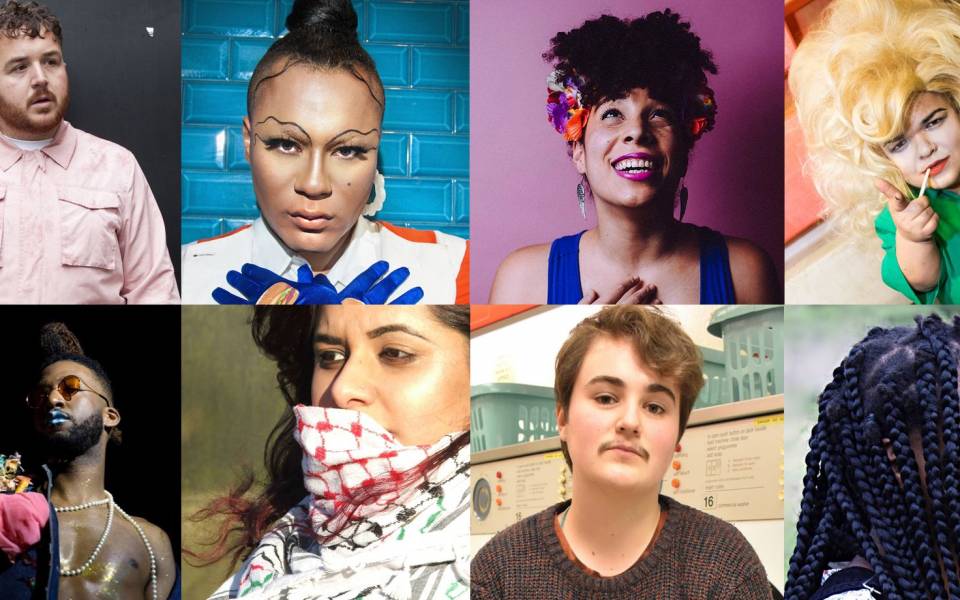 The Lowry to attend first Greater Manchester LGBTQ Arts + Culture Network Conference
The first ever Greater Manchester LGBT Arts + Culture Network, #GMLGBTCAN Conference, will take place on Wednesday 22 January 2020.  In excess of twenty speakers will lead a day of discussion, provocation and inspiration, exploring the issues affecting LGBTQ+ communities across the UK, and looking at ways that the arts can respond.
The day will feature keynote speeches, panel discussions, presentations, performances, networking opportunities, funding advice sessions, and artist pitch opportunities; bringing together LGBTQ+ artists, creatives, companies, community groups, producers, and programmers.
Speakers at the event include Scottee, Travis Alabanza, Cynthia Chika Franklin, Carl Austin-Behan OBE, Afshan D'Souza-Lodhi, Kate O'Donnell, Rico Johnson-Sinclair, Tammy Reynolds, Toni-Dee Paul, Cheddar Gorgeous, Jackie Hagan, Nathaniel Hall, Suriya Aisha, Andrew Westle, Jamie Fletcher, Harvey Kennedy, Julie McCarthy, and Darren Ghetto + Jason Ghetto (House of Ghetto).
There will also be representation from the Greater Manchester LGBT Arts + Culture Network member organisations including The Lowry.
Matthew Eames, Senior Theatres Programmer and Producer at The Lowry, said:  "The Lowry is a proud member of the GM LGBT Arts and Culture Network and we are excited to play a full part in its first conference. I am looking forward to meeting more LGBTQ+ artists, companies, producers and community groups and discussing what we can do to better support them and their work."
The conference will also showcase performances from Mandla Rae, Roma Havers, and Jamaal Monarch. More details on those speaking and performing can be read here.
Conference Details
#GMLGBTCAN Conference
Wednesday 22 January 2020, 10am – 5pm
HOME, 2 Tony Wilson Place, Manchester M15 4FN
Tickets: £1-£10.
Booking 0161 200 1500 / Online here
Take a look at the day's schedule
This event will be BSL interpreted by Craig Brown, Karl Llorca, and Rachel Moffat-Feldman.
NOTES:
Greater Manchester LGBT Arts + Culture Network is an LGBT Foundation project, supported in its pilot year using public funding by the National Lottery through Arts Council England.
Members: Contact, HOME, Islington Mill, LGBT Foundation, Manchester International Festival, Manchester Metropolitan University, Octagon Theatre, Oldham Coliseum, People's History Museum, The Lowry, The Met, The Royal Exchange Theatre, The University of Manchester, and Waterside.
Associate Members: akt, Art with Heart, Black Gold Arts, The Family Gorgeous, George House Trust, Manchester Pride, Rainbow Noir, RebeccaNeverBecky, The Proud Trust, and Trans Creative.
LGBT Foundation is a national charity delivering advice, support and information services to lesbian, gay, bisexual and trans communities. With a history dating back to 1975, they campaign for a fair and equal society where all LGBT people can achieve their full potential. Through their services, they reduce isolation amongst LGBT communities, help people feel more confident and in control of their lives and enable people to flourish. Together with LGBT communities and their supporters, LGBT Foundation are working to secure a safe, healthy and equal future for all LGBT people. lgbt.foundation | @LGBTfdn