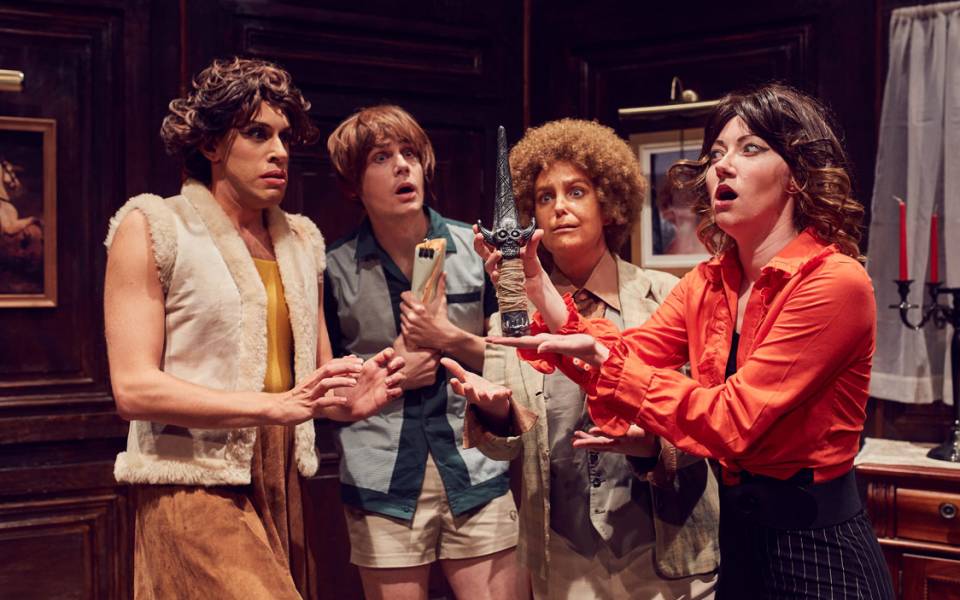 Haunted hilarity at The Lowry this Halloween as Kill the Beast return with Director's Cut.
Kill The Beast return to The Lowry this Halloween with their hilarious haunted tale Director's Cut. The Lowry's Associate Artists' Kill the Beast will perform on the Quays stage from Wed 30 – Thu 31 October.
The multi-award winning Kill The Beast have been Associate Artists at The Lowry since 2013, and since have gone on to win The Stage Edinburgh Award in August 2016 for 'Don't Wake The Damp,' they won Best Studio Production at the Manchester Theatre Awards and the Peter Brook Festival Award in 2014, as well as being chosen as a BBC top pick at the Edinburgh Fringe for 'He Had Hairy Hands' and were nominated for the Brighton Fringe award for 'The Boy Who Kicked Pigs' in 2012.
Inspired by classic cinema, Director's Cut will be a hilarious farce with a twist of horror. Merging worlds of cinema and theatre, creating a live film feed as well as using pre-recorded footage to create moments of suspense, horror as well as comedy, as a hapless group of artists try to film a horror film live on stage.
'Noises Off' meets 'The Exorcist', 'Carrie' meets 'Singin' In The Rain', a ghost story set on a 1970s film set. A lead actress takes her revenge from beyond the grave, determined to stop filming on the final (and truly terrible) movie she ever made. A fast-paced comedy mixed with live footage, on-stage spectacle as well as a blurring of the two.
Following their performance of Director's Cut at the Edinburgh Fringe, Kill the Beast were approached by the media power house, Fremantle, to create a spin-off podcast to launch their first scripted comedy podcast label Storyglass. Who Exploded Vivien Stone? is an eight-part comedy series hit that wraps a murder mystery in a warped cinematic nightmare.
Claire Symonds, Senior Producer: Artist Development at The Lowry says, "We have supported Kill the Beast from the offset through our Associate Artist programme. Over the last seven years they've grown from a bunch of macabre comic misfits into an award winning company at the peak of their powers. Director's Cut was a total sellout when it first premiered with us and we can't wait to have it back – and at the perfect time, Hallowe'en!"
Created in 2012 Kill the Beast are also the team behind new company SpitLip who recently won the Stage Debut awards for Best New Musical 'Operation Mincemeat'.