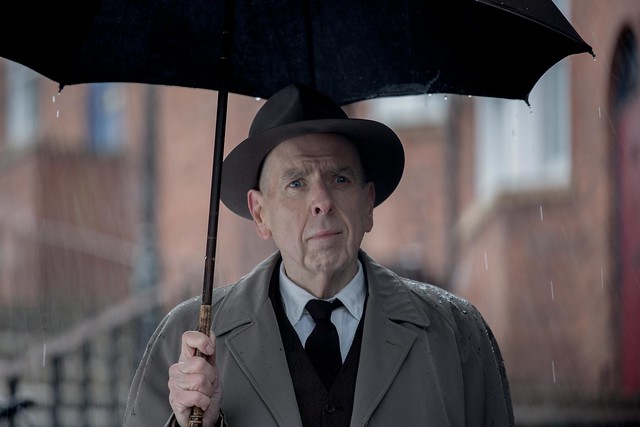 Gala Premiere of LS Lowry biopic to take place at The Lowry in Salford
The Lowry arts centre in Salford is to host a special 'Gala Premiere' of the upcoming LS Lowry biopic, Mrs Lowry & Son, on Tuesday 27 August.
The film, which stars Academy Award® winner Vanessa Redgrave and BAFTA® Nominee Timothy Spall in the title roles, depicts the complicated relationship between the two in 1930s Salford.
Tickets for the red carpet event have gone on sale today priced at £15.
Spall will be among those attending the premiere in the venue's Lyric Theatre and will take part in an on-stage 'In Conversation' with the film's director, former Royal Shakespeare Company director, Adrian Noble, after the screening.
Commenting on their hosting of the Gala Premiere, Julia Fawcett OBE, chief executive of The Lowry, said: "We're absolutely thrilled to showcase this very powerful yet humorous insight into the relationship between Lowry and his mother to a home audience here in the heart of Salford.
"Lowry is a much-loved artist but there's so much more to him than many people know. I think cinemagoers will be surprised to see some of the struggles he faced throughout his career, not least of all his mother's criticism of his work."
Timothy Spall said: "I'm delighted to be bringing this film back to Lowry's hometown of Salford, and am thrilled that the premiere is taking place in the building where his work is on display for all to enjoy."
Mrs Lowry & Son opens in cinemas nationwide on Friday 30 August.
The Lowry is home to the world's largest public collection of paintings and drawings by the Salford artist. It provides critical and curatorial analysis of his work and seeks to raise his profile as an artist of international stature.
Their permanent exhibition, LS Lowry: The Art & The Artist, features more than 160 paintings and drawings from a collection of over 300 works held in trust on behalf of the people of Salford.
Open daily and free of charge, it currently features a display dedicated to Mrs Lowry & Son, including behind the scenes photographs, props, film clips, mood boards, shooting schedules and the final screenplay signed by the cast.