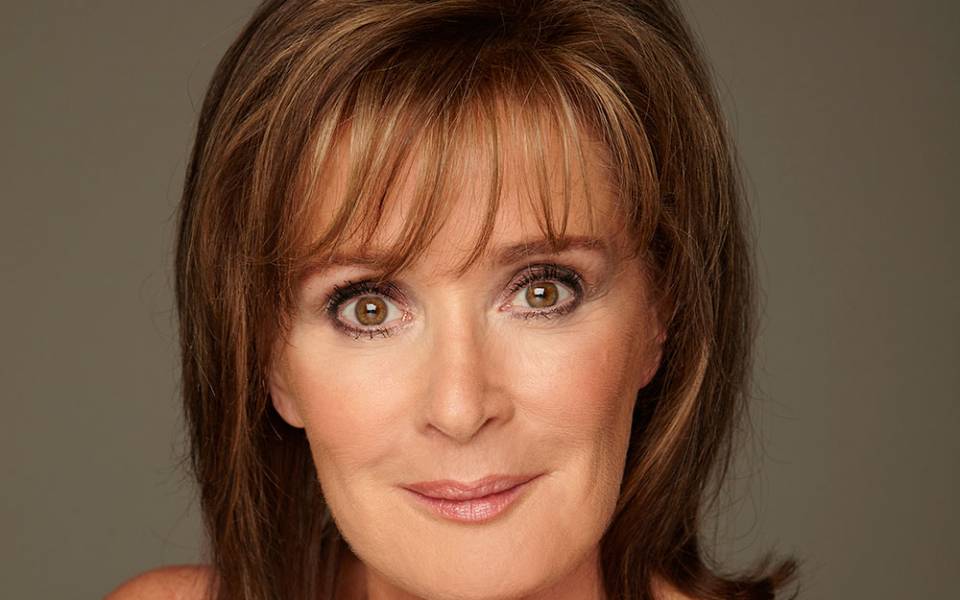 Beverley Callard to star in World Premiere of The Thunder Girls
Three more leading British actresses to be announced.
'The Thunder Girls,' is the debut play by Manchester local Melanie Blake, starring four female actors over the age of 50, and will have its will preview run at The Lowry Tue 24 – Sat 28 September.
Blake adapted the play from her debut novel of the same name, which will be published by Pan Macmillan this summer. The play's all-star female cast will be announced one by one over the next few months and the first 'Thunder Girl' to be revealed is Coronation Street star and national treasure Beverley Callard. 'The Thunder Girls' is a true celebration of women, with all four of The Thunder Girls actresses, as well as the writer coming from working class roots.
'The Thunder Girls' follows an '80s girl group reuniting 30 years after greed, envy and ego tore the band and their friendship apart. The play focuses on what goes on during the night from hell when lead singer Chrissie tries to reunite the band she dumped. Chrissie is desperate to salvage herself from bankruptcy after being conned out of her fortune by her toy boy husband. But is there a price which can heal the wounds? Or maybe some friendships never die, even if you want them to?
The soon to be revealed all-female cast are all much loved house hold names. Beverley Callard takes on the role of Roxanne, the former band member who holds the balance of power in the reunion summit – but Roxanne's wounds are the deepest as Chrissie didn't just steal her career when she broke up the band, she stole her man. And Roxanne, who has nothing left to lose, is more than happy to cut off her nose to spite her face. For her, revenge might be sweeter than reconciliation and it has been a long time coming.
They say write about what you know, and as one of the UK's most powerful female talent agent and former music manager, Melanie has lived and breathed 'The Thunder Girls.'
Melanie came from nothing but was inspired by Jackie Collins' books and '80s television to believe that she could become whoever she wanted to be. She went on to work with the biggest names in showbiz from Destiny's Child and The Spice Girls while at Top of the Pops before forming her own management company which became the most successful independent agency in the UK.
'The Thunder Girls' will have its premiere preview run at The Lowry Tue 24 – Sat 28 September.
Steve Cowton, head of theatre operations at The Lowry, said: "We love being able to host exciting new work. We're particularly looking forward to welcoming The Thunder Girls premiere as it's a story that is rooted in the North West and we're sure our audiences are going to love the show."

Beverley Callard said: "As an actor, when the scripts for plays land on my doormat – I'm always flattered and read them with relish. Mostly I have to say no because of my commitments to Coronation Street. Often, the lead character is a man, usually in a cast of maybe 10 men, 2 women, if we're lucky. The females will be 20 something, or 30 something, and if you're lucky maybe one woman 'of an age' max. Then I read 'THE THUNDER GIRLS' and WOW! A four strong ensemble of real women with real life experience! Feisty, sexy, funny, not to mention rich in drama, comedy and tragedy. Most important of all, this play is fiercely entertaining, every audience will love it! I simply could not say no and cannot wait to play Roxanne."

Melanie Blake said: "To be returning to my home city 25 years since I left with my debut play premiering at The Lowry is an honour and a privilege – and proof that dreams really can come true. It's taken nearly two decades to bring THE THUNDER GIRLS play and book to the public and I can't wait to come home and see the audiences' reaction to this strong female narrative. It's time we saw more strong female leads in theatre and my play is about four incredibly powerful and empowered women and I can't wait to see it staged in Salford."
Listings Information
The Thunder Girls
Dates: Tue 24 – Sat 28 September
Times: 8pm. Wed & Sat 2pm.
Tickets: £20.50 – £28.50