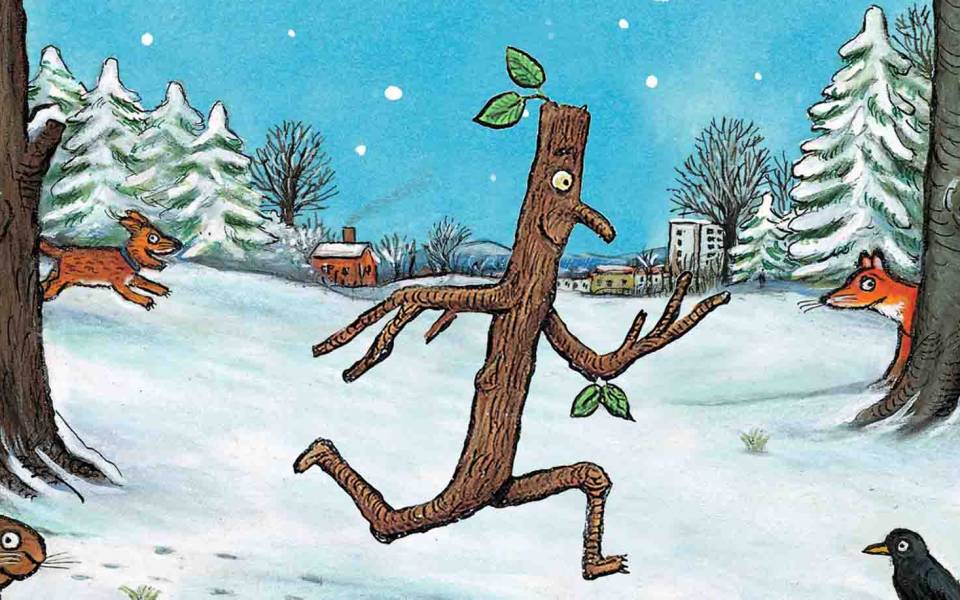 Stick Man makes it to The Lowry in time for Christmas
Scamp Theatre bring Julia Donaldson and Axel Scheffler's 'Stick Man' live on stage to The Lowry in time for Christmas (Sat 1 December 2018 – Sun 6 January 2019).
After going for a jog one morning, Stick Man encounters a bounding dog, who just wants to play fetch. This sparks a series of unfortunate adventures, which lead him far from home. As the seasons pass Stick Man meets a surprising friend who might just be able to help him get home. Will he get back to the family tree in time for Christmas?
Expect live music, funky moves and a flurry of snow.
This award-winning production, from the teams behind Tiddler and other Terrific Tales and The Scarecrows' Wedding, features a trio of top actors and is packed full of puppetry, songs, live music and funky moves.
Louise Callow, director at Scamp Theatre said; "We are thrilled to be heading to The Lowry this festive season as we always receive the warmest of audiences. Stick Man and his family can't wait to journey to Salford and hope that Father Christmas can find them in their new address at the theatre."
Scamp Theatre bring a range of theatrical live performance to audiences of all ages, focusing on the imaginative adaptation of children's literature. They've previously presented THE SCARECROWS' WEDDING, PRIVATE PEACEFUL & TIDDLER at The Lowry and are passionate about engaging new audiences and inspiring the next generation of theatre-goers.