The Lowry's COVID-19 safety measures
We are delighted to be welcoming visitors back to our venue and our priority is to ensure that your visit is safe and enjoyable.
COVID-19 has brought about a number of changes to our operation that will now remain in place for the comfort and safety of staff, artists, and visitors. These include:
Improved ventilation
Enhanced cleaning protocols
The provision of anti-bacterial hand sanitiser
Contactless payments/tickets
Book With Confidence, Exchange with Ease
Good to Go and See it Safely accreditation
We are encouraging all visitors, staff and volunteers:
to continue wearing masks in our building however we recognise that this is not mandatory
use hand sanitiser provided and practice good hand washing
respect social distancing
All of our procedures are designed to keep everyone safe and ensure that all our visitors can enjoy their visit. Please respect our staff/volunteers at all times during your visit as they implement the processes we have put in place to support everyone's wellbeing.
If you have any queries relating to your booking or your visit to the venue please contact us via email.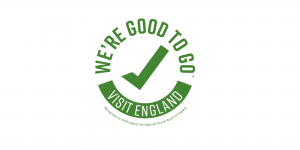 Arriving at the building
What should I expect when I arrive?
We will be conducting our standard security checks when you arrive at the venue and would ask that you do not bring large bags with you as cloakroom facilities will not be available.
We would ask for your patience and understanding with our staff when you arrive at the building as all of our procedures are in place to ensure your safety.
If you are attending a theatre show we will encourage you to take your seat as soon as you can to avoid congestion in foyer areas.
The NHS QR code will be displayed on arrival. Any Test and Trace information will be kept in line with our Privacy Policy and if required we may share your contact details with NHS Test and Trace.
Will I be able to meet the cast after the show?
We regret that audiences will not be able to meet the cast after the performance and there will be no access to the Stage Door.
The car park at Quayside Media City UK (formally Lowry Outlet) will be open and we ask that our audiences observe and adhere to their signage and guidance. Advance car park tickets are not currently available from the Lowry.
The metrolink is operational and full details can be found on TFGM's website.
Galleries
I want to come to the Lowry galleries, what arrangements are in place?
Read More
We are encouraging visitors to book timed entry slots to visit our galleries via our website, however we can still receive walk-ins. do recommend that you continue to wear facemasks in the galleries. We are maintaining a one-way system and our galleries have enhanced ventilation, with hand sanitisers throughout. Our Gallery staff will be wearing facemasks and will be there to help you and answer any questions, although Gallery tours and talks are currently not available.
There is a programme of drop-in and bookable family activities at weekends – you can find out more via our website. Our galleries are currently open at weekends 11am-4pm.
Air Circulation & Cleaning
How is air circulated around the theatre?

Our air handling units in The Lyric Theatre are fed by filtered fresh air. Used air is extracted to the outside and is not recirculated. Filters are changed as part of regular, routine maintenance and we have full control over the air system throughout the theatre via our building management system.
How often will the theatre be cleaned and surfaces wiped?
The theatre will be cleaned throughout the day and between every show. Front of House areas will additionally be cleaned during shows, while audience members are in the auditorium.
Sanitiser stations will be located at the entrance to the venue and throughout foyer and bar areas as well as on entry to the auditorium
Toilets will be cleaned throughout the day, before, during and after shows.
Eat & Drink
How are The Lowry's bars and restaurants affected by these changes?
Please visit the
Eat & Drink
page for the most up to date information.
Shop & Merchandise
Can you visit the Lowry shop?
Yes, the shop is open 11am-5pm Tue – Sun.
Will I be able to buy a programme and merchandise for shows in the theatre?
Read More
If programmes and merchandise are available for a show these will be sold in the foyer with contactless payments only.
The Lowry is currently a cashless building. We ask everyone to pay using card.
Buggies & Booster Seats
Will the cloakroom be available for pushchairs and buggies?

Wherever possible please do not bring pushchairs and buggies to the theatre. We will have a limited storage area adjacent to the cloakroom but this will not be manned and pushchairs and buggies will be left at the owners own risk.
Will Booster seats be available?

We have a limited number of booster seats that can be used in the stalls part of the auditorium only. You are welcome to bring you own small car seat for your child to sit on (although we request that you do not sue these on Row A of the circle or upper circle)
NHS Covid Pass
What are you recommending regarding the NHS COVID pass?

The government has stated that the NHS COVID pass may become mandatory for venues like The Lowry in the future, therefore we are recommending that all our visitors download the NHS COVID pass ahead of their visit. We will not however, be refusing entry to anyone unable to show us a NHS COVID pass.
What if I develop any COVID-19 symptoms or have been in contact with someone with symptoms?
You should not attend the venue and contact us immediately if you:
• believe you may be infected with COVID-19;
• have experienced symptoms in the last 14 days;
• have been in close proximity to anyone who has experienced symptoms in the last 14 days;
• have arrived in England in the last 10 days from a red list country; or
• have been instructed to self-isolate.
If you have any further queries please contact us at info@thelowry.com and a member of our team will be able to assist you.
Greater Manchester Cultural Venues - COVID-19 Pledge
As cultural venues across the city-region begin to re-open their doors and spring to life once again, as a sector, we want to reassure audiences and visitors alike that your health and wellbeing is our upmost priority. No two venues will respond to the introduction of Stage 4 of the Government's 'Roadmap out of Lockdown' in exactly the same way. Our venues are different sizes, shapes and operate in different ways appropriate to the needs of those individual businesses. What is consistent, however, is the thrill and excitement our artists, production companies, staff and volunteers feel at the thought of being able to share great art and culture with you again face to face. It has been a tough old time, but we're back, side by side and cannot wait for you to join us.