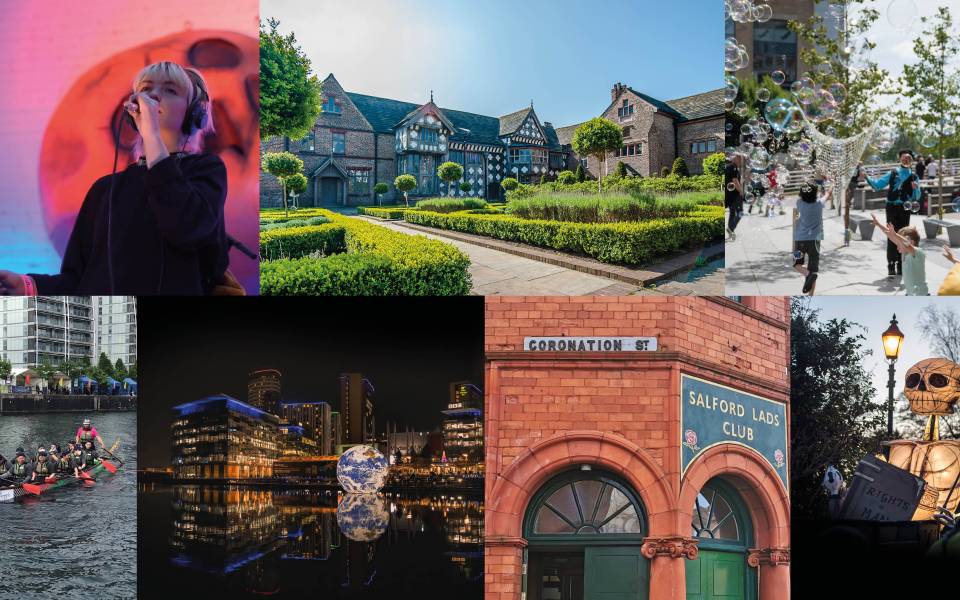 Darren Grice named as Salford's new Director of Culture
Salford City Council (SCC) and The Lowry have announced the appointment of Darren Grice as the city's new Director of Culture.
Grice takes up the role following his time as Strategic Development Lead for Culture and Visitor Economy at Rochdale Borough Council and brings with him a wealth of experience in the cultural, charitable and civic fields.
Prior to his current role, Grice has held senior positions at Rochdale Borough Council, Your Trust Rochdale, The Garage Trust and Kings Lynn Arts Centre, as well as undertaking a wide range of voluntary and community roles.
As Director of Culture Grice will steer the cultural contribution to Salford's growth via city-wide plans and other regional strategies, acting as an ambassador, advocate and voice for the City with particular responsibility for the delivery of an inclusive cultural offer that meets the needs of residents, visitors and businesses.
Grice will take up the post from June 2023 and will report to Tom Stannard, CEO SCC and Julia Fawcett OBE, CEO The Lowry.
On the announcement of his appointment Grice said: "I am absolutely thrilled to be joining Salford at such an exciting time. The city has so much to offer, from a rich cultural heritage and energetic creative scene to leading organisations and creative partnerships. I am really looking forward to getting started and working with colleagues, artists and residents to help more people to be part of the city's brilliant cultural offer."
Julia Fawcett OBE, CEO of The Lowry, said: "We are thrilled to announce the appointment of Darren Grice as Salford's new Director of Culture, leading the development of the city's culture, heritage and arts and helping us to deliver Salford's Cultural Strategy. We all look forward to working with him to deliver Salford's cultural aspirations and ambitions."
Salford City Mayor Paul Dennett said: "Art and culture are critical elements of Salford's identity and character that we are immensely proud of and I am delighted that Darren has been appointed to this exciting role. 
"Darren will continue to drive forward the cultural offer for local people while also attracting more visitors. I look forward to welcoming Darren to our great city."