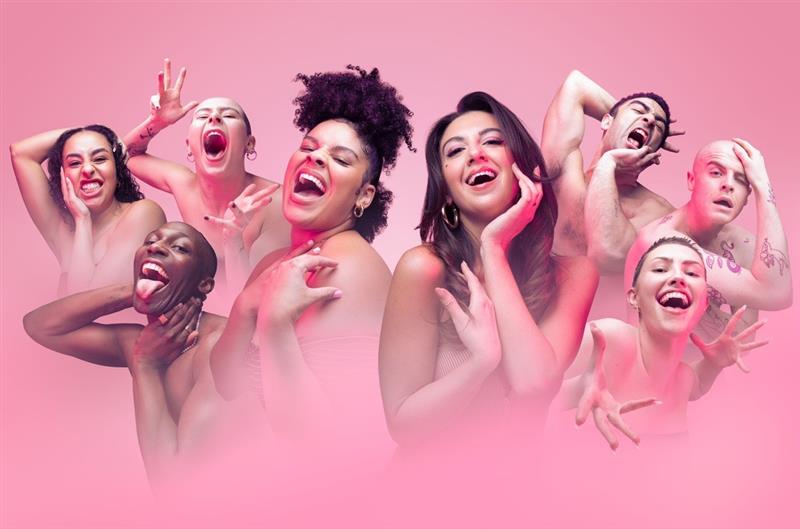 CASTING ANNOUNCNED FOR CAKE: THE MARIE ANTIONETTE PLAYLIST, CO-COMMISSIONED BY THE LOWRY, WHERE IT PLAYS FROM TUESDAY 28TH MARCH TO SATURDAY 1ST APRIL
Cake, the brand-new musical, come gig, come ballet is from some of the most exciting figures in modern British Theatre, with an Olivier Award winning creative team including Olivier Winner's Drew McOnie (In the Heights; Jesus Chris Superstar) and Morgan Lloyd Malcolm (Emilia – The Globe)
Cake is co-commissioned by The Lowry, where it will play from Tuesday 28th March to Saturday 1st April.  
Fresh from her magical run as Mary Poppins on the West End, Zizi Strallen (she/her) stars as Marie Antoinette, with Renée Lamb (she/her), Catherine of Aragon from the original cast of SIX, starring as Jeanne.
The cast is completed by B Terry (they/them) as Nicole, Travis Ross (he/him) as Cardinal with Ope Sowande (he/him) and Megan Bryony Gibbs (she/her) as the ensemble and Lukas Hunt (he/him) and Amie Hibbert (she/her) as swings.
Cake combines music with 18th century France to retell a story that sparked a revolution. When Marie Antoinette married King Louis, her reputation was already tarnished by gossip. But when she is implicated in a crime to defraud the crown jewellers of a diamond necklace, it is not just her reputation at stake, but the monarchy and France itself.
Cake was originally commissioned by Paul Taylor-Mills (Heathers & In the Heights), who says: "We are delighted to be partnering with 5 of the leading regional theatres to present a development production of this brilliant new show. I first commissioned this at The Other Palace five years ago and am delighted to be working with some of the best theatre makers in Drew McOnie, Morgan Lloyd Malcolm, Tasha Taylor Johnson and Jack McManus. The show started life at our first MTFestUK and it's great to see it come to production."
Cake is written by Morgan Lloyd Malcom, directed and choreographed by Drew McOnie with songs by Tasha Taylor Johnson and Jack McManus, casting by Will Burton CDG and based on an idea by Paul Taylor-Mills.
for more on Cake visit