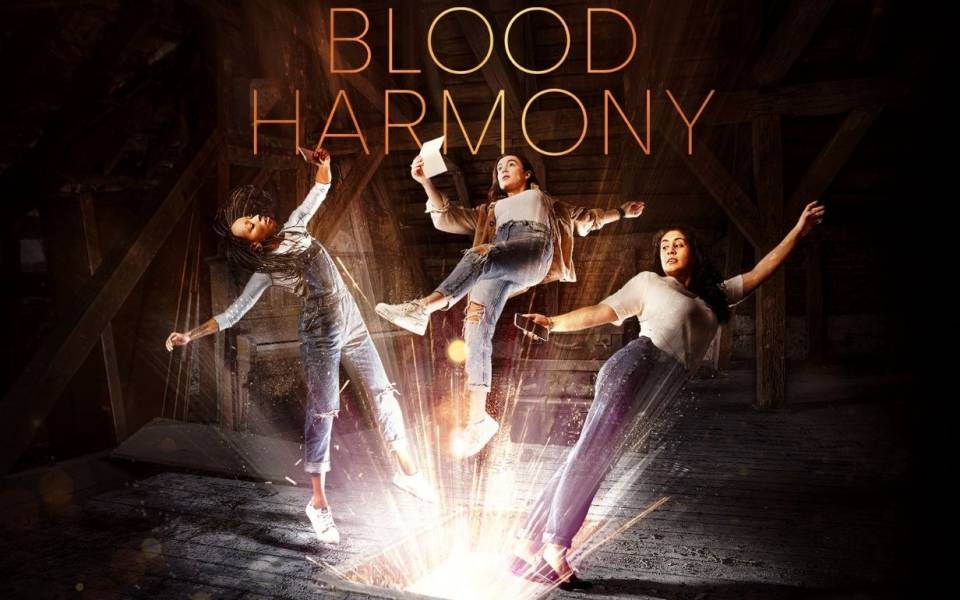 The Staves Write Original Song For New Theatrical Production Blood Harmony - Opening at The Lowry
ThickSkin and Lawrence Batley Theatre announces Blood Harmony, a new co-production with Watford Palace Theatre and Wales Millennium Centre, supported and opening at The Lowry: Thursday 10 – Saturday 18 June 2022.
Indie folk trio, The Staves, are famous for their soulful harmonies. The band of three sisters wrote their most recent album, Good Woman, following the loss of their mother. Inspired by the music of The Staves, Matthew Bulgo (Last Christmas, #YOLO), Jonnie Riordan (Nigel Slater's Toast, The Witchfinder's Sister) and Jess Williams (The Boy With Two Hearts, Beginning) came together to create a powerful new play about love, loss and legacy.
Music by The Staves will be woven through the show with exclusive new arrangements by Kate Marlais (Enter Achilles, Fatherland) sung live by the talented cast of three women. The band have also created an original song exclusively for this unique production.
Blood Harmony shares the story of a fractured trio of sisters, pulled back together with news that turns their worlds upside down. Tensions from the past and worries about the future leave them feeling paralysed. When it feels like your world has come to a stop, how do you find a way to keep moving forward?
This is a powerful new play by award-winning theatre company, ThickSkin building on their successful partnership with the Lawrence Batley Theatre – the co-producers behind the five-star show, How Not To Drown (Fringe First winner and Hector Macmillan Award 2019).
Blood Harmony is written by Matthew Bulgo, co-directed by Jonnie Riordan and Jess Williams, composed by The Staves, with musical direction and arrangements by Kate Marlais, design by Hayley Grindle, sound design by Lee Affen, and lighting design by Charly Dunford. The team deliver ThickSkin's trademark physicality and cinematic style in this stunning new production.
Henry Filloux-Bennett, Chief Executive and Artistic Director of the Lawrence Batley Theatre said:
"We are incredibly excited to bring Blood Harmony to the stage with ThickSkin. This will be our third collaboration and we can't wait for the unique combination of The Staves' music and ThickSkin's extraordinary physical storytelling."
Neil Bettles, Artistic Director of ThickSkin added:
"I am thrilled that our ongoing relationship with the Lawrence Batley Theatre has made it possible for us to create ThickSkin's first live show since How Not To Drown in 2019. Blood Harmony started its life at the beginning of the pandemic and it feels like we have been on such a journey to get here. It's an incredibly moving and powerful play about sisterhood and the bonds that hold us together and I think it will speak to anyone who's ever lost someone they love. I am also incredibly excited that the show features live singing, and uses original music by The Staves which is woven into the words to create a beautiful and atmospheric heartbeat to the show."
Blood Harmony will open at The Lowry: Thursday 10 June, before touring to The Dukes and completing this first leg of the tour at its home venue the Lawrence Batley Theatre. The show will then start it's second tour in 2023.