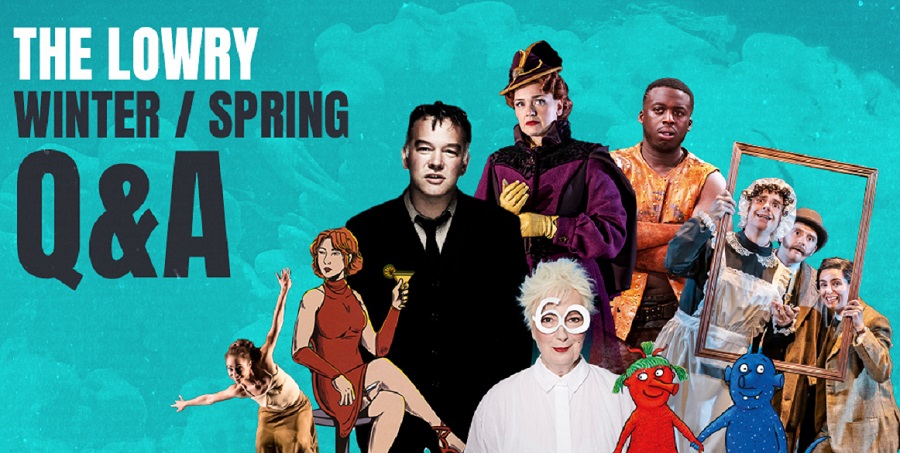 The Lowry's Winter/ Spring Season 2022 Q&A with Michelle Eagleton
Broadcast journalist Michelle Eagleton finds out more about upcoming events at The Lowry in Winter/ Spring 2022.
She speaks to Director of Visual Arts Michael Simpson, Head of Theatre Operations Steve Cowton, Head of Theatres (Contemporary and Commissions) Matthew Eames and Senior Producer: Artist Development Antonia Beck.
Premiering at The Lowry (Starts at approximately 1.08)
Michelle and Antonia discuss the performances premiering at The Lowry, all born from the Artist Development Programme. Those shows are Tomorrow Is Not Promised, Talkshow: Telethon and Snatched.
Incredible Touring Productions Taking to the Stage (Starts at approximately 13.20)
A multitude of national and international tours spanning genres will be visiting The Lowry. Steve and Matthew discuss why it's so exciting and important to have these producers and performers visiting the region.
Captivating and Thought-Provoking Exhibitions (Starts at approximately 33.57)
Michael and Michelle talk about new loans for The Lowry Collection, upcoming Edit.07 with Julian Gray and a participatory dance work from Barrowland Ballet.