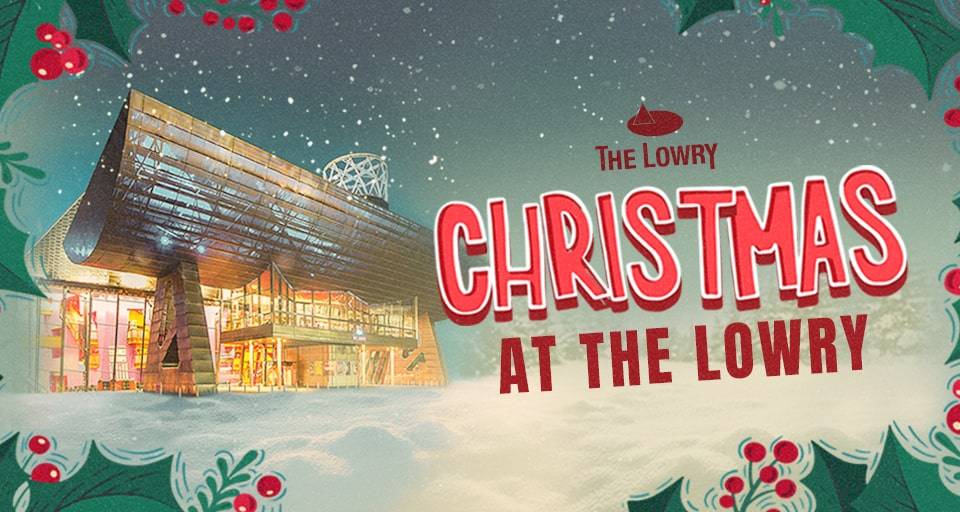 The Lowry serves up festive wish-list of theatre shows, exhibitions, treats and gifts
The Lowry has unveiled ornately decorated Christmas trees to mark the launch of their festive season.
The venue's two galleries, three theatres, Pier Eight Restaurant and Gift Shop are offering an eclectic range of experiences, treats and gifts to celebrate the season.
In the galleries the LS Lowry Collection and Jock McFadyen Goes to the Lowry: An exhibition 45 years in the making are open for visitors to explore six days a week (closed on Mondays and Christmas Day) and are both free to enter.
The theatres boast shows from acclaimed companies and performers. Matthew Bourne's Nutcracker! runs from Tuesday 23 November until Saturday 4 December. Stick Man, based on the book by Julia Donaldson, plays from Tuesday 30 November until Sunday 9 January. Capturing the brilliance of Morecambe and Wise Eric and Ern at Christmas runs from Monday 6 – Sunday 12 December.
The stage adaptation of The Lion, The Witch and The Wardrobe opens on Wednesday 8 December with shows across the festive season until Saturday 15 January 2022. And before it's return to The Lowry in August 2022, smash hit musical SIX will complete a sold-out four week run.
Notable stars of the comedy scene complete the programme. Taking to the stage will be Jason Byrne (Wed 1 Dec), Simon Brodkin (Thu 2 Dec), Mark Watson (Fri 3 Dec), Barbara Nice (Sat 4 Dec), Dave Spikey (Sun 5 Dec) and Jason Manford's Christmas Concert (Sun 5 Dec).
The Lowry Gift Shop has taken inspiration from the activity around the venue. Available to purchase for a limited time are prints from Scottish artist, Jock McFadyen, copies of The Lion, The Witch and The Wardrobe novel and colouring book and L.S Lowry inspired hampers.
Following a period of closure due to the pandemic the venue's Pier Eight Restaurant will be open for visitors to enjoy. Those visiting the venue will be able to enhance their experience with a two or three course meal pre-show or post gallery visit. Pier Eight Restaurant will be open 2.5 hours before the listed start time of a performance in The Lowry's Lyric Theatre.
For more details about what's on at The Lowry visit thelowry.com/everything.
To visit The Lowry Gift Shop online go to shop.thelowry.com.
To make a reservation at Pier Eight Restaurant visit thelowry.com/pier-eight-restaurant