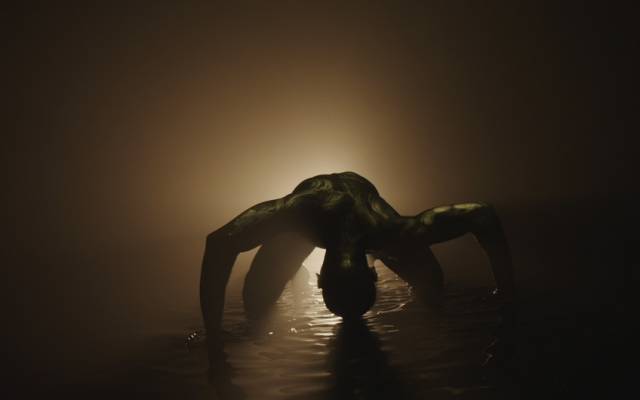 Dance fans spoilt for choice at The Lowry this Autumn
Fans of contemporary dance are spoilt for choice at The Lowry this autumn, with no fewer than five acclaimed companies taking to the stage in October and November.
The Salford venue has long-been considered the home of dance in the North West – and that reputation will only be further strengthened by this latest round of performances.
First up is Ballet Black: Double Bill from Tue 12 – Wed 13 October in which The Royal Ballet's Olivier Award-winning choreographer, Will Tuckett, blends classical ballet, poetry and music to explore ideas of home and belonging in 'Then Or Now'. Accompanying this will be a performance by fellow Olivier Award-winning choreographer, Mthuthuzeli November, that contemplates the purpose of life in 'The Waiting Game'.
Hot on their heels, from Fri 22 – Sat 23 October, is The Lost Happy Endings – which features an original story by Carol Ann Duffy and is retold through the medium of dance. Packed with spirit, adventure and glorious surprises, this fantasy family show is narrated by Joanna Lumley.
The October offering closes with Agudo Dance Company's Carmen on Tue 26 October. Jose Agudo draws upon his unique palette of Flamenco and contemporary dance to create a dramatic adaptation of Prosper Merimée's classic novella, set to an original Flamenco-infused score by Bernhard Schimpelsberger and with additional tracks by Kefaya.
November kick-starts with Dickson Mbi's 'Enowate' on Tue 2 and Wed 3 November in which Mbi summons multiple identities in this mesmerising solo performance inspired by a life-changing journey to his ancestral home in Cameroon. Enowate, which meaning 'truth stands', draws on sinuous elements of hip hop and contemporary dance in combination with original music and animated projections.
And the final dance offering is BLKDOG on Fri 26 November in which Botis Seva beautifully and brutally reflects on how the youth of today are coping in a world not built for them.
These performances are part of a wider offering of more than 100 different shows, exhibitions and workshops spanning a wide variety of genres marking the Salford art centre's return to normal operations following the COVID-19 lockdown.