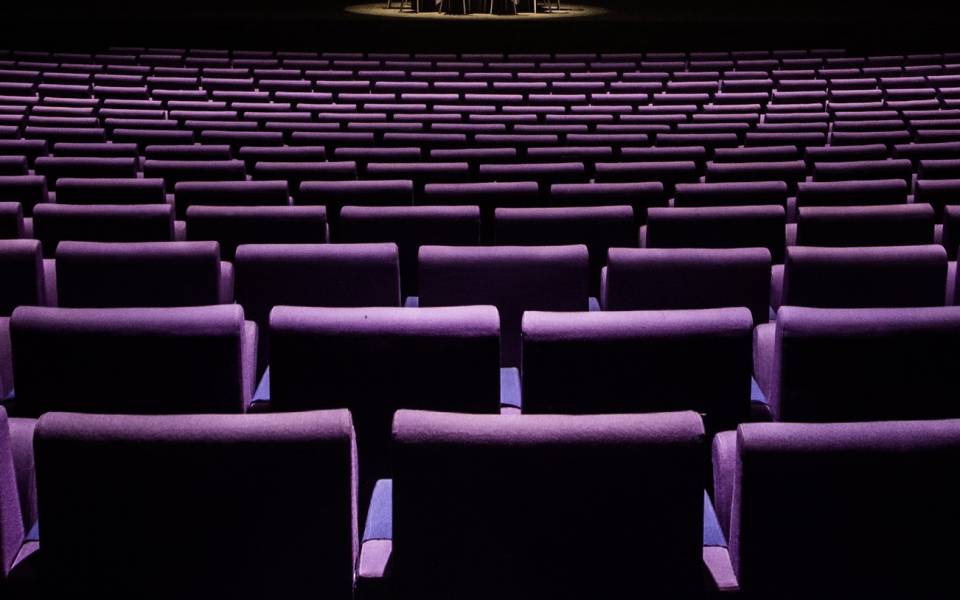 The Lowry gives over its biggest theatre to 3 new musicals
A festival designed to give new musicals their big break is coming to The Lowry in a couple of weeks, featuring a host of West End performers.
Musical Rewrites will run from Tue 8 to Thu 10 June in the Salford venue's 1700-seat Lyric Theatre. It is the fourth outing of the event, which showcases new musicals for the first time, works-in-progress and 'curtain raisers'.
Work under the spotlight includes: Game Theory by Rachel Bellman and Josh Bird which has been developed through Perfect Pitch by SIX producers, Wendy and Andy Barnes; A Mother's Song by Tania Azevedo and Finn Anderson (Islander, Cameron Mackintosh resident composer); and 34, written and performed by Drew Dillon and developed by Katy Lipson for Aria Entertainments (Addams Family, Cruise, A Killer Party, The Last 5 Years)
Casting has just been announced for all three shows with West End performers taking to the Lyric stage over the 3 days including: Ayesha Quigley (Back to the Future, Everybody's Talking About Jamie), Jonathan Carlton (Kinky Boots, Pippin), Paige Fenlon (Pretty Woman), Luke Friend (American Idiot, The X Factor), Maiya Quansah-Breed (SIX).
Each musical will be performed live at The Lowry for a small, socially distanced audience who get to sit on stage in the midst of the action. The performances will also be live-streamed worldwide from Fri 11 June on the stream.theatre platform.
Tickets are priced at £10 for both in-venue or online experiences.
Matt Eames, senior programmer/producer at The Lowry said: "'It is a really exciting time for new musicals and there has been some incredible work developed and performed online during lockdown. Now is the time to make sure we drive that energy and focus through to our stages too.
"This is a unique opportunity to work with some really exciting people and to open up The Lowry's Rewrites festival to a national audience by streaming it online.
"I am thrilled with the line-up and delighted that we are able to showcase the brilliant new musical theatre being made right now across the UK. A huge thank you to stream.theatre and all the companies involved for getting on-board this adventure and finding a way to make it happen in such challenging circumstances."
Previous Musical Rewrites productions include: The Letter Room's No Miracles Here, Silent Uproar's A Super Happy Story (About Feeling Sad) and Leo & Hyde's The Marriage of Kim Kardashian. Spitlip's hit London musical, Operation Mincemeat, also started out as part of a Rewrites festival.