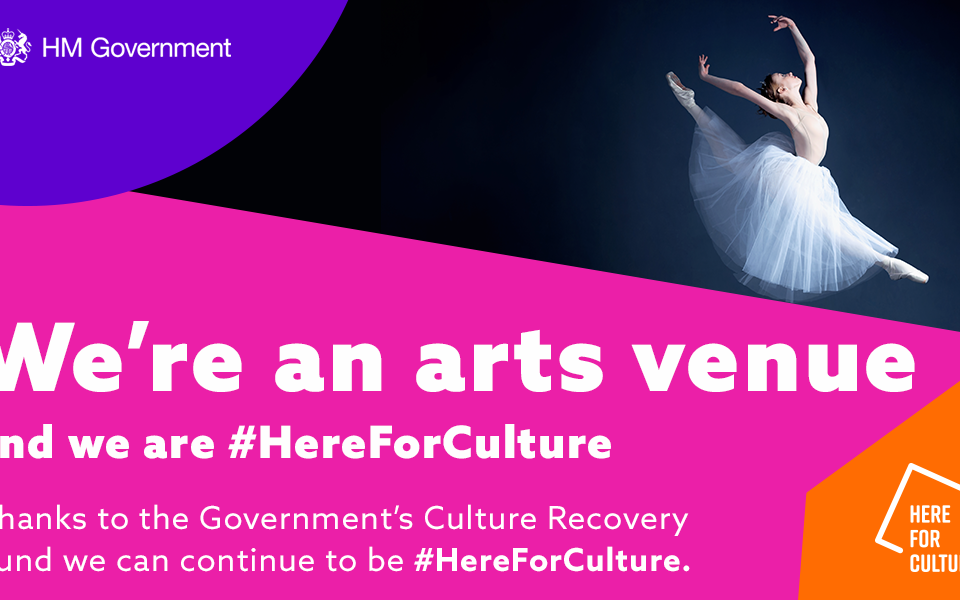 Culture Recovery Fund loan announcement
A statement regarding our loan from the Government's Culture Recovery Fund:
Julia Fawcett OBE, chief executive of The Lowry, said: "The Lowry is incredibly grateful and relieved to secure this loan from the Government's Culture Recovery Fund.
"In the early days of 2021, with the country entering another national lockdown and the prospect of arts organisations resuming anything like near-normal operations clearly many months away, we took the decision to apply for an emergency loan of £7.3m from the Culture Recovery Fund.
"Today, we can share the news with you that our application was successful and we would like to express our thanks to Arts Council England and the Department for Digital, Culture, Media & Sport.
"This is a substantial loan and a debt we have not taken on lightly. The financial implications of this decision will be with us for the next 20 years – a daunting timeframe which highlights the severity of the situation in which we found ourselves entering the new year.
"To put it in context, our normal annual turnover is around £24.3m and, whilst we very much look forward to the gradual re-opening of our sector, we are still expecting a 70% reduction in that income in the coming financial year.
"This loan will mean we are able to look ahead, re-build and re-open The Lowry with confidence. It will also mean we can employ freelancers in our sector, invest in our Artist Development Programme, work with early and mid-career artists/practitioners, continue our vital outreach work with some of the most vulnerable in our communities and programme artistic work outdoors and online for our audiences until we are able to re-open our theatres and galleries again.
"The Culture Recovery Fund demonstrates a clear recognition of the contribution that culture makes to the nation and the role that our sector can play in our national recovery. This loan provides the lifeline The Lowry needs to play our part in that recovery over the coming months and years."