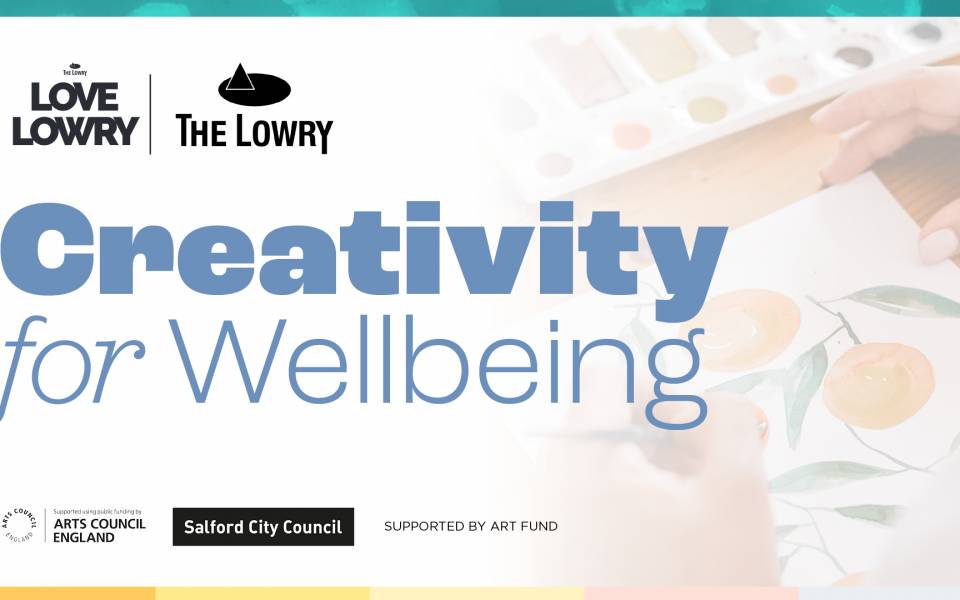 The Lowry launches timetable of FREE creative activities to support positive mental health in lockdown
The Lowry has released details of a new timetable of free creative activities for children and adults to enjoy from home during the new national lockdown.
Launching on Tuesday (19 January) with 'Under 7s Dance Yourself Happy', the programme is entitled Creativity for Wellbeing and is led by professional artists and workshop practitioners.
Each activity will run on the same day and time each week for at least the next five weeks to enable those home-schooling to factor events into daily lesson plans.
Events will be delivered on Zoom or livestreamed on Facebook.
The full list of confirmed everts are:
Under 7's Dance Yourself Happy: Every Tuesday at 9.30am for 30 minutes.
Colour and Craft: Every Wednesday at 12.30 for 30 minutes.
LS Lowry inspired drawing: Every Wednesday at 6.30pm for 2 hours.
The Sea Within: Yoga & Mindfulness for children: Every Thursday at 12.30 for 30 minutes.
Creative writing & poetry: Every Thursday at 6.30pm for 2 hours.
Walkeoke: Every Friday at 11am for 45 minutes.
No experience or skills are required to take part. All are welcome.
Julia Fawcett OBE, chief executive of The Lowry, said: "Our Creativity for Wellbeing timetable is designed to boost people's mood, enhance their energy and promote a sense of calm.
"We hope that in offering a fixed schedule of events people will be able to easier-factor them into their working day, lesson plan and other personal or family commitments."
For more information about the events on offer – and to reserve your FREE space for those delivered on Zoom, please visit: www.thelowry.com/CreativityForWellbeing
Creativity for Wellbeing has been made possible thanks to funding from Arts Council England, Art Fund and Salford City Council.