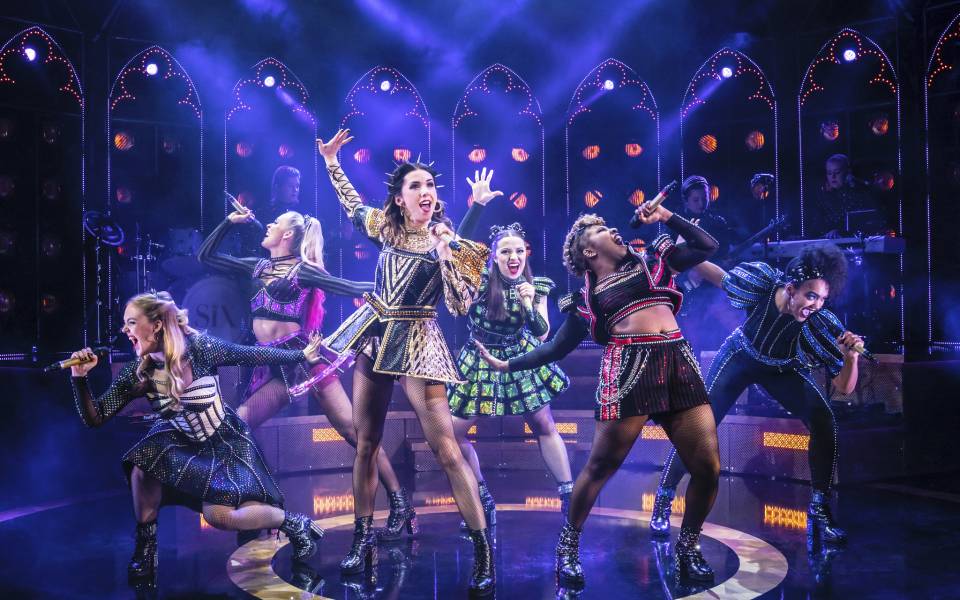 Information for customers with tickets to SIX The Musical (19 Dec - 7 Jan)
SIX will be back in 2021
We were incredibly disappointed to receive the news yesterday that we will be unable to reopen The Lowry on 19 December as planned. We are hopeful that in the new year the government review will  move us into Tier 2 and we will be able to welcome audiences back to enjoy the phenomenal musical SIX.
The set is still on the stage at The Lowry and the cast have completed their rehearsals. We were ready to open and are now on standby for a new opening night on Friday, 8 January 2021.
Some exciting news is that we have also been able to book two extra weeks for the show and SIX will now return to The Lowry after its January dates for TWO EXTRA WEEKS in February. We know that this has been a difficult time for so many people and we really do appreciate the amazing support our audiences have given us.
Customers with tickets for affected performances (19 Dec – 7 Jan) will be given priority booking before the extra February dates go on-sale to the general public on 21 December.
Affected customers will receive a credit voucher for their original booking to see SIX and we hope all of you will be able to select an alternate performance either during January or the extra February performances (2 – 14 Feb).
If you cannot reschedule and would rather receive a refund please email us with your performance date/time, booking number and address and a member of the customer care team will contact you.
We can't wait to be entertaining audiences again and sincerely hope that affected customers will continue to support both the show and our venue by rescheduling their visit to us.
Thank you.