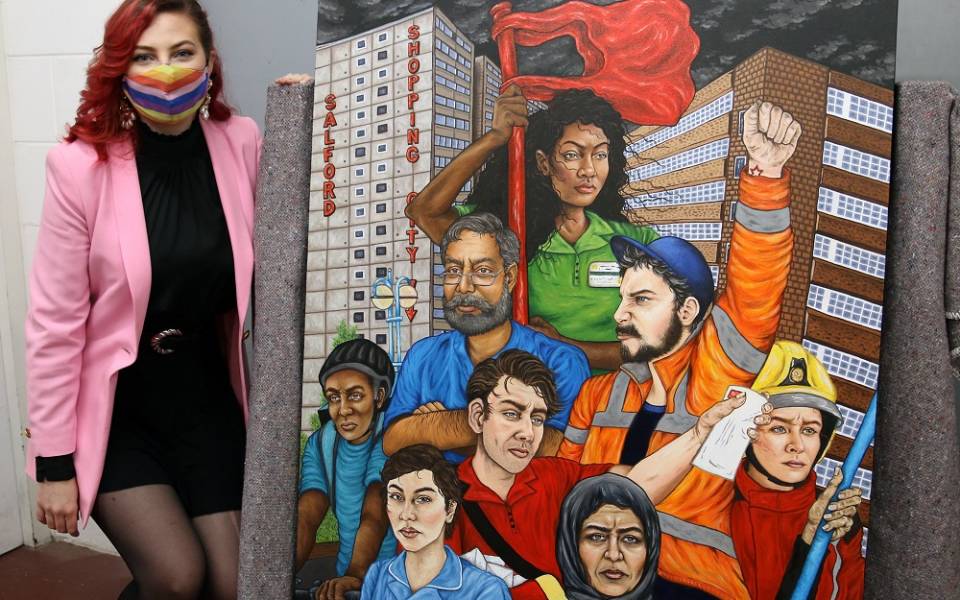 'The Frontline' takes centre stage at The Lowry as galleries re-open on SUNDAY for the first time in 7 months
The Lowry will re-open the doors of its galleries on Sunday for the first time since March.
On display will be 'The Frontline' by Sophie McBriarty as part of the Days Like These exhibition, which documents the lockdown experiences of people from Salford.
The tribute to Salford's key workers has proved one of the most popular submissions to the new exhibition.
The permanent collection of work by LS Lowry will also be on display. Both exhibitions are free of charge and will be open 11am – 4pm.
COVID-19 prevention measures will be in place across the galleries, including:
Compulsory face masks
Social distancing in operation
Hand sanitising stations
One-way system throughout building
Timed entry
Temperature checks on arrival
Julia Fawcett OBE, chief executive of The Lowry, said: "We're excited to re-open our galleries following more than seven months of closure.
"The ever-popular LS Lowry collection as well as new work, including Sophie's amazing piece 'The Frontline', will be on display as part of our Days Like These exhibition."
The Lowry galleries are named The Andrew and Zoe Law Galleries in recognition of the couple's £1m donation to the arts centre, which is a registered charity.