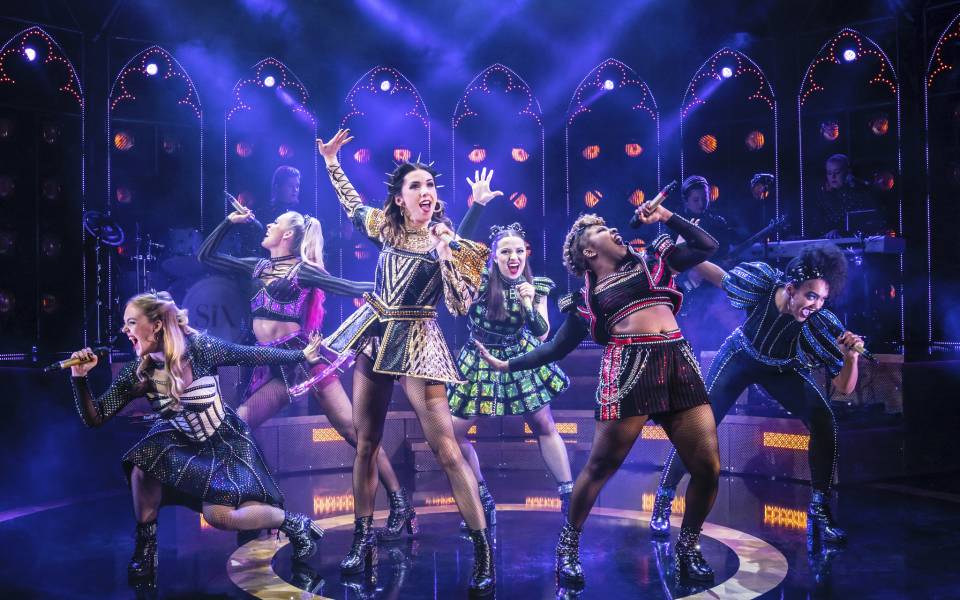 The show WILL go on this Christmas: The Lowry in Salford confirms plan for NOT ONE, BUT TWO socially distant shows this Nov/Dec
The Lowry in Salford has today confirmed plans to go-ahead with not one, but two Christmas shows this November and December.
The arts centre on Salford Quays will offer theatregoers the choice of the international smash hit musical SIX (27 November 2020– 10 January 2021) and family favourite The Gruffalo (12 December 2020 – 10 January 2021).
Both shows were originally set to take place in the venue's 450-seat Quays Theatre- but have now moved into the much larger 1,700-seat Lyric Theatre which can allow for 1m+ social distancing between each booking.
All existing ticket holders for SIX and The Gruffalo are being contacted about the new arrangements.
The new seating configuration allows for COVID-secure deep-cleaning of the auditorium between each performance and ensures zero crossover of incoming and outgoing audiences. Temperature checks will be taken of all audience members entering the building and face covering policy will be in place together with sanitising stations throughout the venue and staggered entry times to reduce queues.
Julia Fawcett OBE, chief executive of The Lowry, said: "We're very fortunate to have three different sized theatre spaces under our roof – and moving an audience of 450 into an auditorium that can seat 1,700 has allowed us to accommodate the required social distancing measures as they stand – with any subsequent adjustments to those measures to be implemented as they arise.
"Many venues will not have the physical space to juggle their programme in this way. It's desperately sad to see so many theatres with no option but to remain closed at Christmas. We just want to do everything we can to ensure 'the show will go on'."
SIX is returning to The Lowry after a sell-out run last Christmas. The show has become a global phenomenon since its early days as a student production at the 2017 Edinburgh Fringe Festival and has been nominated for five Olivier Awards.
SIX producers Kenny Wax, Wendy & Andy Barnes and George Stiles say, 'We have the opportunity to give work to 50 or so actors, musicians, technicians, stage managers, production managers, costume makers, marketing, press, ticketing and office staff.
"We accept that with social distancing it is unlikely to be economically viable, but we hope to entertain many thousands of theatre goers who have been starved of live entertainment since March.
"We are sure that opening SIX will help to build audience confidence and bring business back to the local economy. We also understand that restarting productions, particularly musicals, remains impossible for most producers for reasons of scale, finance and lack of cancellation insurance. We continue to look forward to the day when social distancing is removed and theatres can play to 100% capacity."
The touring cast for SIX includes: Lauren Drew (Catherine of Aragon), Maddison Bulleyment (Anne Boleyn), Lauren Byrne (Jane Seymour), Shekinah McFarlane (Anna of Cleves), Jodie Steele (Katherine Howard) and Athena Collins (Catherine Parr), with Alternates Jennifer Caldwell, Cassandra Lee and Harriet Watson. Accompanying the Queens are the show's all female band The Ladies in Waiting.
New bookings for SIX in the Lyric Theatre go on-sale at 10am on Wednesday 16 September. New bookings for The Gruffalo in the Lyric Theatre go on-sale on Friday 25 September.