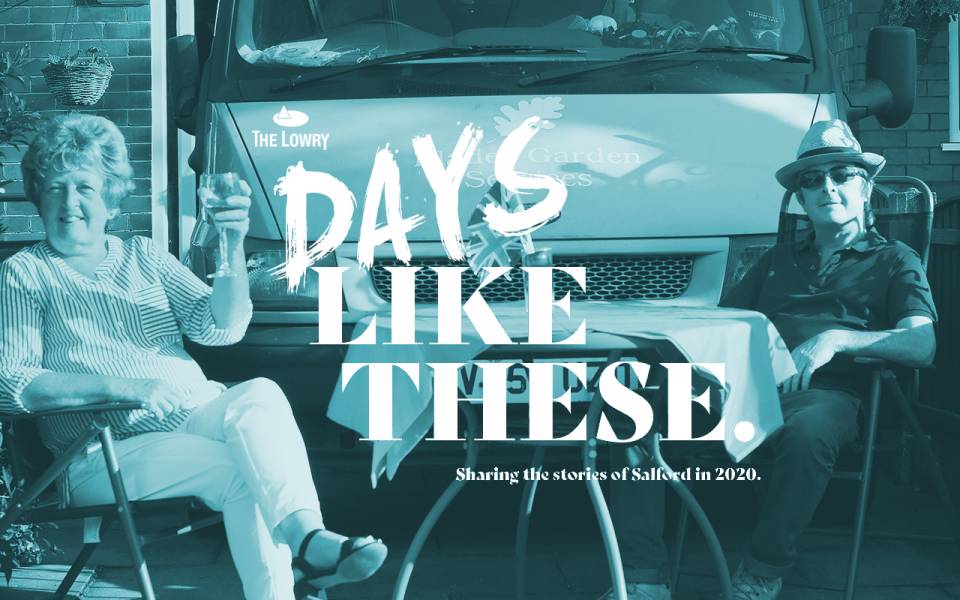 How LS Lowry's hometown endured lockdown: New online exhibition will share Salford stories from 2020
The Lowry in Salford has today announced plans for a major online exhibition exploring how LS Lowry's hometown endured lockdown.
Days Like These will give Salford's 245,000 residents the opportunity to share their experiences of COVID-19 via an open call-out for stories, artwork, films, performances, poems and photographs.
It launches online on Wednesday, 1 July and will be shown in the art centre's gallery whenever they are able to re-open to the public.
Julia Fawcett OBE, chief executive of The Lowry, said: "Coronavirus has taken a huge toll on Salford – but this is a proud city whose communities have worked hard to stay safe, protect their families and applaud NHS staff and key workers.
"The arts provide a unique outlet for people to express themselves and better understand what's going on around them – and it's important we capture those emotions, responses and creations while they are fresh in the minds of our community.
"We hope people who experience this exhibition – either online or in person when possible – will find it helps support their recovery, physically and mentally, from the pandemic."
Artworks by LS Lowry that feature in the exhibition include: Market Scene, Northern Town (1939), Going to Work (1959), House on the Moor (1950) and The Lake (1951).
Michael Simpson, director of visual arts at The Lowry, added: "Days Like These will bring together contributions from the people of Salford alongside works by LS Lowry himself. Lowry celebrated ordinary people living ordinary lives. He painted crowded streets and empty landscapes – capturing moments of community and isolation.  Everyone has had a different experience of COVID-19 and we want to give everyone an opportunity to tell their story."
Information about how to contribute can be found here.
Submissions should be sent to: dayslikethese@thelowry.com
The exhibition forms part of the Spirit of Salford initiative – a scheme designed to celebrate the unique personality and pioneering spirit of Salford.
The Lowry galleries are named The Andrew and Zoe Law Galleries in recognition of the couple's £1m donation to the arts centre, which is a registered charity.