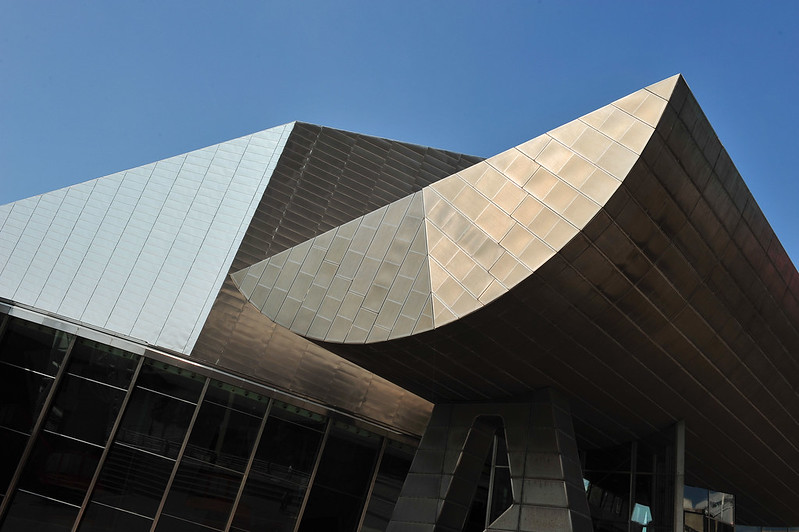 Coronavirus: A word from our CEO, Julia
Like cultural venues up and down the country, The Lowry was forced to close its doors earlier this week – not knowing when they will re-open.
In our case, this is the first closure of the building since we opened in 2000, some 20 years ago next month.
The speed at which events have unfolded this week has been unprecedented and 'the show will go on' culture ingrained in our industry was overtaken by a higher consideration – that being the health and safety of our patrons, volunteers and staff.
And whilst this is a situation no chief executive would ever wish to be presented with, I have to say, the way in which Team Lowry has responded this week has been nothing short of incredible.
The building may be closed, but our staff have been working tirelessly to keep you – our audiences, artists and community groups – in the picture.
We've launched three fundraising appeals to help keep the work of The Lowry and its contribution to the local community going throughout this crisis. These include:
An ask for ticket holders of performances affected by our closure to consider donating the cost of their ticket to the organisation – which would then be eligible for Gift Aid.
A campaign to encourage people to buy Gift Vouchers to redeem against future performances when we have re-opened.
A direct appeal for donations to a new Emergency Appeal to support the organisation going forward.

In return, The Lowry is channelling all its efforts into creating as many online resources as possible so that people can continue to enjoy the arts from their homes during this period of social isolation.
And whilst we don't have unlimited resources, we have pledged to support our staff, casual workforce, freelance practitioners and artists to the best of our ability during this period of uncertainty. Without them, The Lowry programme – of which I am so proud – simply wouldn't be possible and now is a time to stand together.
On behalf of everyone at The Lowry can I thank you in advance for your support in the coming days, weeks and months. It really does mean the world to us.
Julia Fawcett OBE
Chief Executive