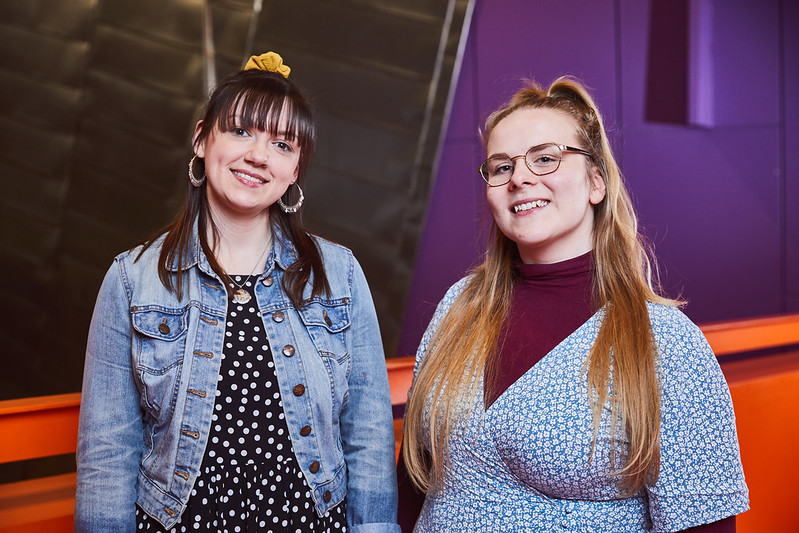 Salfordians take festival into their own hands: Fashion show, circus act and a confessional phone booth among events in The Twenty
A call-out for creative projects to form part of The Lowry's upcoming WEEK 53 Festival, and 20th birthday celebrations, has seen a variety of Salford residents and creatives step up to take part.
Part of a project called The Twenty, Salfordians submitted their ideas for inclusion in the festival line-up, with The Lowry supporting each to the tune of £500.
Among those now featuring in the festival line-up are: a political fashion show, an open mic night and a pop-up phone booth where participants can confess their secrets.
Other events include: A poetry and folk night in a lighthouse on the bank of the Bridgewater Canal, a family fun day in Grosvenor Park, and a one day festival aimed at tackling loneliness.
Performances include: A brand new musical called Salford's Latchkey Kids, an aerial circus performer making a new show to explore her hidden disability and a 'Salford's Got Talent' variety competition.
Artwork creations include: A large-scale sculpture designed to tackle the stigma of suicide, an open call for work inspired by the 'Salford of your future' and a multimedia artwork capturing terminally ill patients' last breath.
Lynsey O'Sullivan, director of learning and engagement at The Lowry and creative lead on the project, said: "The Twenty was all about giving ordinary people the chance to turn their creativity into reality. We asked for ideas that touched on the festival theme of power – and we were really impressed by the submissions.
"We met all of the artists face to face for the first time last week and we look forward to seeing their work develop ahead of the festival launch on Fri 24 Apr."
The Twenty was developed by The Lowry in partnership with Salford CVS, aiming to attract submissions from people who don't necessarily have previous experience in the arts. The only criteria for entries were that applicants were resident in Salford and over the age of 18.
WEEK 53 runs at The Lowry from Friday 24 April to Sunday 3 May 2020.