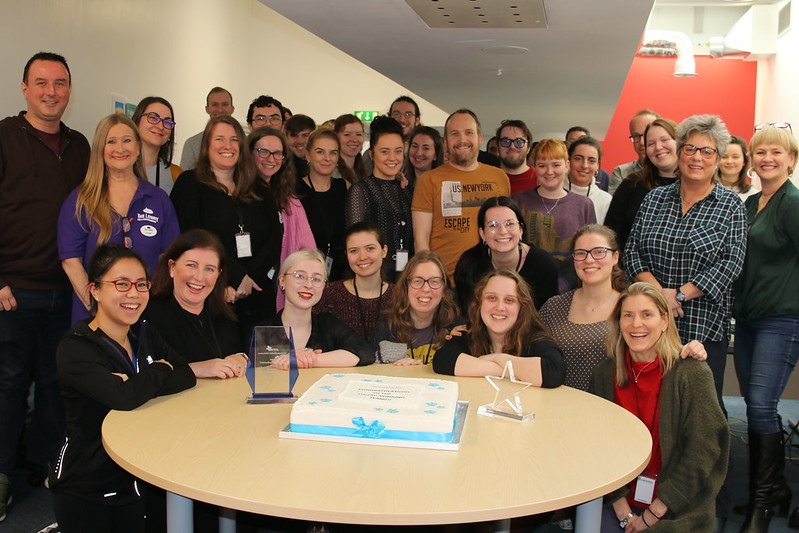 Salford ticket agency named best in the WORLD at industry conference in New York
The ticket agency owned and operated by The Lowry in Salford has been named 'best in the world' by the International Ticketing Association.
Quaytickets, which was founded in 2005 by The Lowry's in-house box office team, saw off stiff competition to walk away with the coveted award.
Judges cited the ticket agency's exemplary customer service record and embracing of new technology as reasons for the win.
Julia Fawcett OBE, chief executive of The Lowry, said: "We couldn't be more thrilled. Quaytickets is the success story that just keeps on giving. When we founded the agency in 2005 we just wanted to share our venue expertise and box office service with similar venues and event organisers.
"Today, we have clients of all shapes and sizes across the country and all of the profits from those contracts – which amount to more than £1m since 2005 – support The Lowry in its charitable activities."
Maureen Andersen, president of the International Ticketing Association, said: "We are thrilled that The Lowry & Quaytickets have been recognized as the 2020 INTIX Ticket Office of the Year.
"Their deployment of consummate audience and customer service that keeps a human touch, while blending strong data and technology, is an aspirational example for us all in the industry. Their mission of sustainability via their commercial activities and supporting a not-for-profit venue is an illustration of amazing service to the community at its highest level. We are honoured to have their leadership in our community of professionals in live entertainment."
Keith Kelly, The Lowry's head of ticketing, collected the award in New York on behalf of the 100-strong Quaytickets team.
Quaytickets clients include: NIMAX Theatres, Nederlander Group, Mattel, Brighton and Hove Albion Football Club, Leeds Grand Theatre, Lancashire County Cricket Club, Regents Park Open Air Theatre, Stockport Plaza and East Lancashire Railway.