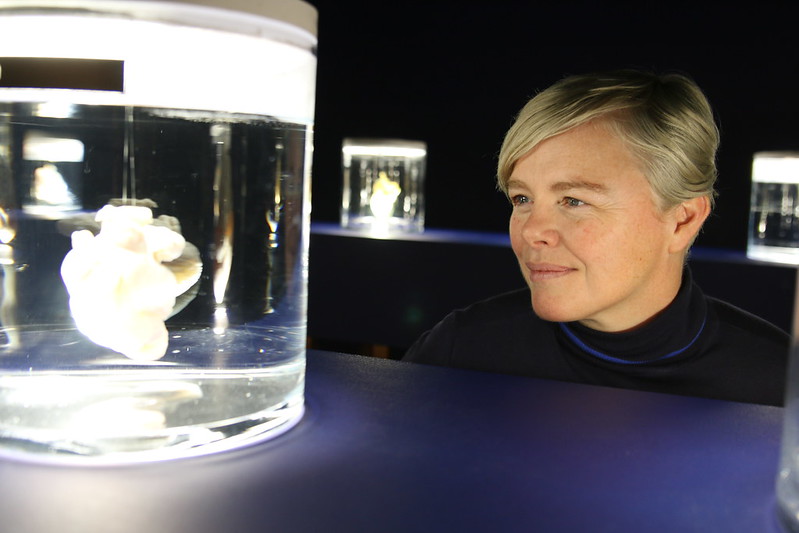 Curator to lead FREE 'tour and talk' of ground-breaking 'The State of Us' exhibition
The curator of an exhibition at The Lowry that explores body manipulation is to give a FREE 'tour and talk' about the work on display on Saturday 15 February (2pm).
Lucy Dusgate brought together a collection of work by ten international artists for the exhibition – The State of Us – which runs until the end of this month. (Sunday, 23 February)
At the event, she will raise the question if technological intervention has out-paced natural order and open-up a discussion about humans engineering evolution.
The artists that feature have experimented with the body and technology to transform, manipulate, reinvent or reshape how we see and understand ourselves. Work is on display from Belgium, Canada, Germany, the Philippines, Russia, the UK and the USA.
Commenting on the success of the exhibition to date, Dusgate, said: "The public response to The State of Us has been great. Body modification is a very emotive topic – and this exhibition looks at it in the extreme – from the grotesque to the beautiful."
The State of Us is the latest contemporary art exhibition at The Lowry and forms part of their commitment to presenting the best experimental art to audiences.
The Lowry galleries are named The Andrew and Zoe Law Galleries in recognition of the couple's £1m donation to the arts centre, which is a registered charity.