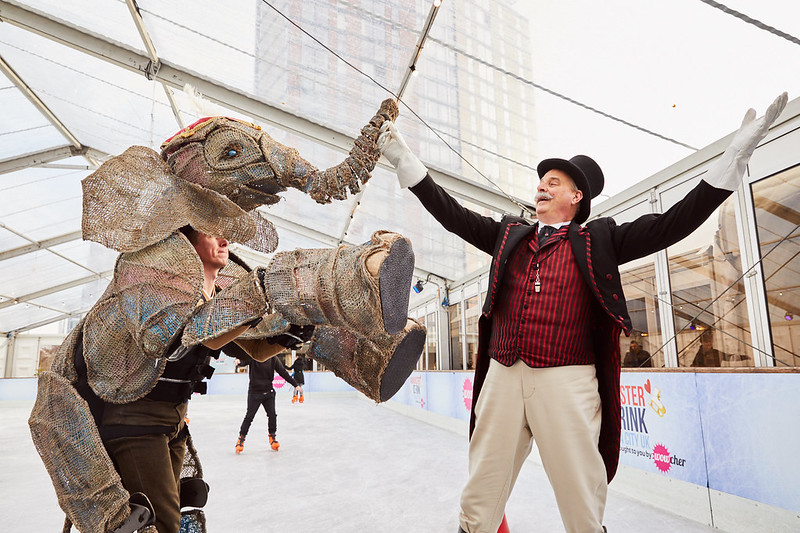 Mischievous baby elephant Peanut couldn't resist exploring the ice rink at MediaCityUK
Circus 1903 opened at The Lowry on Tuesday 19 November 2019 and the production's mischievous baby elephant Peanut couldn't resist visiting the pop-up ice rink at MediaCityUK whilst in town.
Peanut took a break from the show at The Lowry to brave the ice at Manchester Ice Rink, MediaCityUK. Once on the ice Peanut took the opportunity, alongside Ringmaster Willy Whipsnade, to show off to spectators .
Take a look at what happened during Peanut's visit here.
Manchester Ice Rink is part of a season of festive fun across MediaCityUK with attractions including Christmas markets, a Present Trail and the popular annual Quays Culture Lightwaves festival.
Currently on at The Lowry, 'Circus 1903' features sensational life-sized elephants stunningly created by puppeteers from 'War Horse' and boasts a cast of jaw-dropping and dangerous acts from across the globe including acrobats, contortionists, trapeze and high wire performers. 'Circus 1903' is at The Lowry until Sunday 24 November 2019.