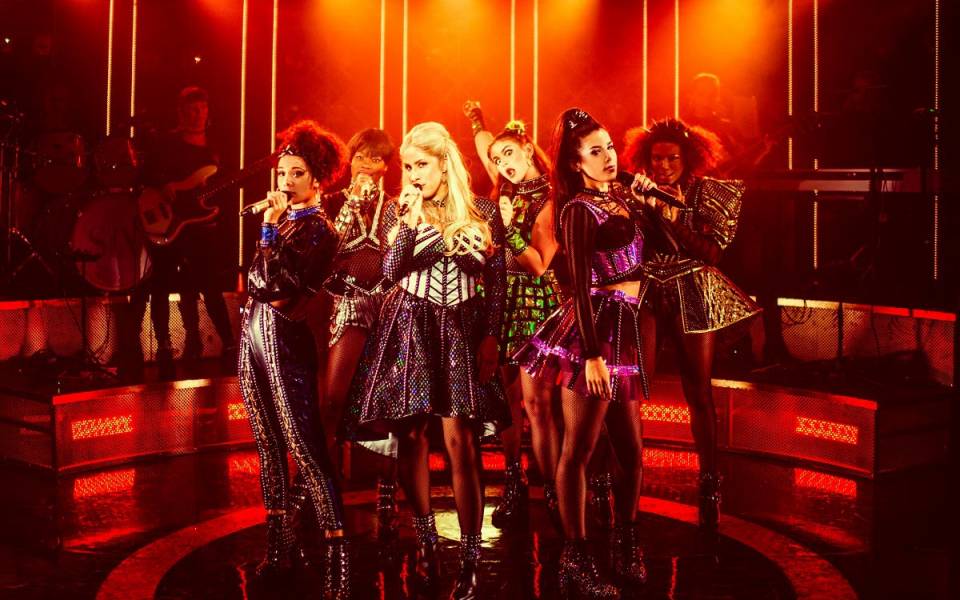 Smash hit musical SIX extends its run at The Lowry this Christmas
The international smash hit musical SIX has extended its run at The Lowry until Saturday 11th January. Beginning in The Lowry's Quays theatre on 3rd December the hugely popular pop musical will head to the Lyric stage on 7th January for a week long run to end its Christmas Season.
The Lowry will also host a Sing-A-Long performance on Friday 10th January at 8.30pm, where audience members are invited to sing-a-long with the show's immensely popular soundtrack. Racking up over 50 million streams and adding 300,000 daily, the musical's songs have already proved to be chart storming sensations. Ann Boleyn's song 'Don't Lose Ur Head' alone has been shared over half a billion times on the TIK TOK app.
From Tudor queens to pop princesses, SIX sees the six wives of Henry VIII take to the mic to tell their own personal tales, remixing five hundred years of historical heartbreak into an 80-minute celebration of 21st century girl power.
Two years to the day since the show premiered as a student production at the Edinburgh Fringe Festival, SIX announced its Broadway transfer to the Brooks Atkinson Theatre in New York following sold out runs in Chicago and Boston. Back in London where SIX continues to sell every seat for every performance at the Arts Theatre, the show was nominated for five 2019 OIivier Awards, including Best New Musical, Best Choreography and Best Costume Design. The show will open at the Sydney Opera House in January and is due to reopen in Chicago next summer. Productions are being planned for China, Japan, South Korea and Canada.
New pop princesses will take on the famous roles at The Lowry featuring, Lauren Drew (Catherine of Aragon), Maddison Bulleyment (Anne Boleyn), Lauren Byrne (Jane Seymour), Shekinah McFarlane (Anna of Cleves), Jodie Steele (Katherine Howard) and Athena Collins (Catherine Parr), with Alternates Jennifer Caldwell, Cassandra Lee and Harriet Watson. The cast are backed by the show's all-female band, The Ladies in Waiting.