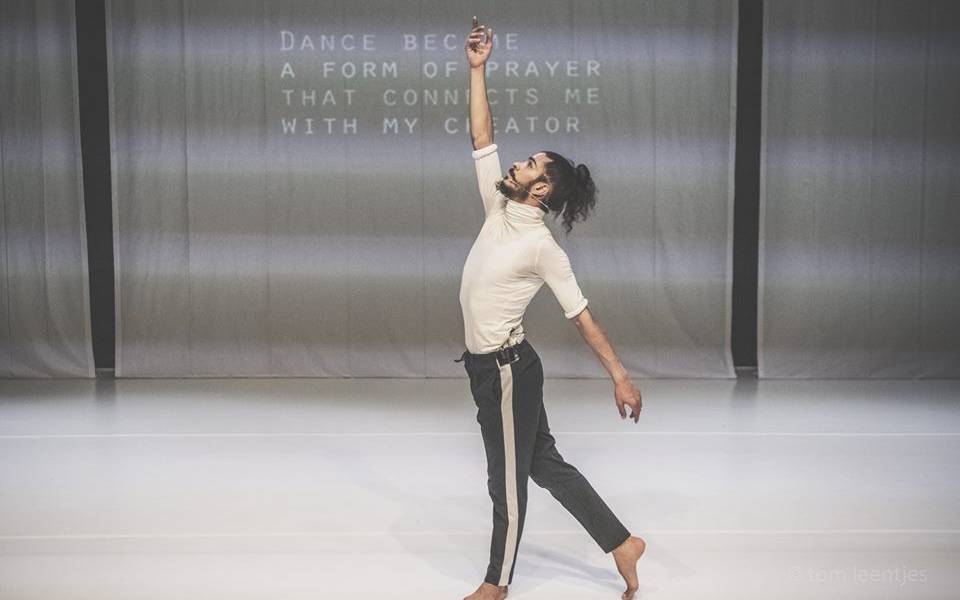 The Lowry and Shubbak festival bring exciting work to the North West
The Lowry has initiated a new partnership with Shubbak Festival as part of its commitment to showcasing the very best performance from across the world.
Shubbak Festival begins on Fri 28 June bringing exciting, bold, poignant and urgent work by Arab artists questioning the norm to The Lowry's stages and North West audiences.
Shubbak (meaning 'window' in Arabic) is London's largest biennial festival of contemporary Arab culture. Shubbak connects audiences and communities with the best of contemporary Arab culture through ambitious festival programmes of premieres and commissions of visual arts, film, music, theatre, dance, literature and debate.
In times when political alliances are shifting, definitions of gender are broadened, divisions between generations are interrogated, and hierarchies of power are exposed, the voices of these artists take audiences to new and unexpected realms of possibilities, a realm where empathy and freedom dares to live.
Eckhard Thiemann, artistic director for Shubbak Festival and dance programming associate at The Lowry, said: "Arab artists and companies create work of universal appeal. If we are bringing 14 young acrobats from Morocco to the UK with a family-friendly fun show, why not share it with audiences across the country? Mohamed's Toukabri's solo tells his personal story of moving from Tunis to Brussels – this story is equally relevant in London than in many other cities. Yara Boustany's charming and magical work for children (and adults!) Evolvo opens up the imagination of young children to nature, city life and the dangers of pollution – an important topic everywhere.
What is important for Shubbak is to take these artists to new audiences and we are so pleased that The Lowry is one of our main partners, co-presenting three works from our festival."
On Fri 28 June Tunisian dancer Mohamed Toukabri's will present his autobiographical solo The Upside Down Man (the son of the road). The piece delves into the experience of a young man finding himself in dance and in Europe, following him from discovering street dance as a 12-year old in front of the railway station in Tunis to his ten years of performing with renowned companies like Anne Teresa De Keersmaeker, Sidi Larbi Cherkaoui, and Jan Lauwers.
Halka by Groupe Acrobatique de Tanger, in partnership with Abu Dhabi Festival takes to The Lowry's stage on Sat 6 July. Halka, the latest production from this hugely popular North African company, is a homage to their home city, Tangier. Halka, the Arabic word for the circle formed by a crowd gathered around street performers, goes right back to the roots of their lives and works and is the first production the group has directed as a collective.
The final work presented in the North West as part of the festival will be ēvolvō and other works on Sat 13 July. A magic visual delight from one of Beirut's freshest young talents, Yara Boustany. Conjuring up complex and wondrous images and optical illusions, ēvolvō follows a journey from idyllic nature in the mountains of Lebanon, filled with birdsong and the buzz of insects, to the busy street life of Beirut with its startling roofscapes and noisy traffic. The city is haunted by animal spirits. ēvolvō is performed alongside the shorter work One Day and One Night Beirut.
Matthew Eames, senior theatres programmer and producer at The Lowry, said: " We are excited to partner with Shubbak to bring these extraordinary productions to The Lowry. It is so important that we provide a platform for all cultures but particularly for those artists who are less represented on the North West stages.
Bringing exciting voices from contemporary Arab artists outside of London and in to the region is something we are extremely proud to champion."