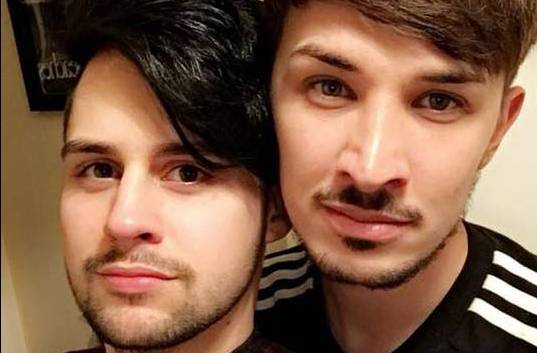 BGT semi-finalist Rob King to perform in #BeMoreMartyn
Rob King, who recently wowed audiences in the semi-finals of Britain's Got Talent, has confirmed his return to the cast of Hope Theatre Company's #BeMoreMartyn: The Boy with the Deirdre Tattoo.
The play about Martyn Hett, who lost his life in the Manchester Arena bombing, will be at The Lowry from Thu 20 – Sat 22 June.
Rob will be honouring his close friend with a performance of Rise Like a Phoenix (the song that received a standing ovation from all four BGT judges) commemorating the legendary Eurovision parties Martyn would host.
Rob King said: "I'm thrilled that my first time back on The Lowry stage after my BGT audition is to perform with the cast of #BeMoreMartyn. The play is very close to my heart and really captures the essence of Martyn, and to be a part of that is really special"
Producer of #BeMoreMartyn Mike Lee said: "We're delighted that Rob will be performing at #BeMoreMartyn again after his performances in October 2017. The addition of his performance will really highlight Martyn's love of music and is a fantastic way to close our tour here in Greater Manchester"
The production is verbatim and all of the words spoken on stage are taken word-for-word from interviews with eight of Martyn's closest friends. They will take audiences on a journey from the cobbles of Canal Street to his legendary Eurovision parties celebrating Martyn's favourite divas along the way.
Coronation Street star Sue Nicholls (Audrey Roberts) and Pop Idol winner Michelle McManus are among those celebrities that feature in stories recounted by Martyn's closest friends.
Nicholls' portrayal of Coronation Street's Audrey Roberts and the so-called 'Audrey Roberts Noise' was the focus of one of Martyn's biggest social media hits – with over 580,000 views on YouTube. McManus, meanwhile, was one of Martyn's favourite performers, the focus of a number of his social media posts, and one of the celebrities to perform at his funeral in June.
#BeMoreMartyn: The Boy with the Deirdre Tattoo is supported by Arts Council England and Manchester City Council.