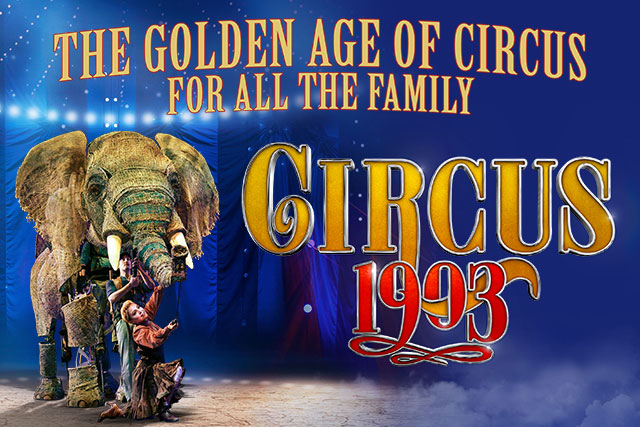 ROLL UP ROLL UP… Circus 1903 comes to town!
The Works Entertainment and Fiery Angel Entertainment will present Circus 1903 at The Lowry Tue 19 – Sun 24 November 2019.
Circus 1903 will feature an array of jaw-dropping new performers from around the world alongside many of the extraordinary acts from last year at Southbank Centre's Royal Festival Hall.
The international smash-hit phenomenon brings all the glamour and romance of the circus to the stage, along with two very loveable elephants, to delight all members of the family with new acts for 2019, including the Brazilian Wheel of Death.
The performance puts elephants back in the ring as never seen before, with sensational puppetry from the award-winning team behind War Horse, alongside a huge cast of the most unique, jaw-dropping and dangerous acts from all four corners of the globe.
From strong men to contortionists, acrobats to musicians, knife throwers, high wire and much more, Circus 1903 will amaze, captivate, and transport audiences of all ages to the mesmerising Golden Age of circus.
The show at The Lowry will feature many of the best loved acts from last year, including Peanut and Queenie, undoubtedly the most charming elephants on any stage around the world, alongside ringmaster David Williamson. A range of new acts from around the world will join the troupe to astound and delight Salford audiences.
Full details of the company will be announced in due course.