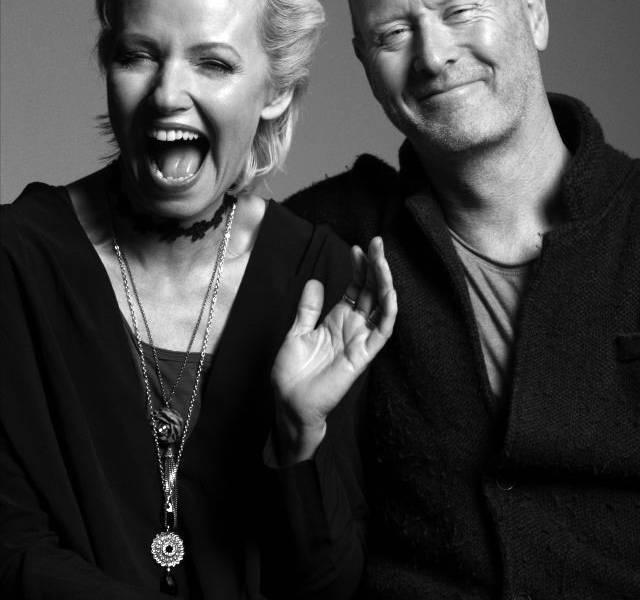 Portraits of people living with cancer take centre stage at The Lowry in LIFE
An exhibition of portraits by the photographer Zoë Law opens at The Lowry in Salford on 11 May.
Featuring 21 people living with cancer, LIFE seeks to raise awareness of the cancer support charity, Maggie's and highlight the support needed for people with cancer, their friends and family.
Curated by Ab Rogers Design, each photograph captures the subject's joy for life and their resilience during and beyond cancer.
The photographs were originally taken to mark Maggie's 21st birthday in 2017 and the exhibition launched at Christie's in London the same year.
Photographer Zoë Law has been an avid supporter of Maggie's for many years and with personal experiences of cancer within her own family it felt like a natural fit to work with Maggie's on a photographic project which placed people living with cancer at its heart.
Over the course of a year, Zoë personally invited people living with cancer to her London studio to take part in a special and memorable photoshoot with their family and friends. All of those who took part have been supported by Maggie's across the UK through their different cancer experiences.
Zoë Law said: "This project was one if the hardest things I've undertaken because it was so important to me to show each person's strength and move the focus away from their cancer. For the portraits to share how cancer does not define them, nor has it taken away their essence.

"The people who came to my studio taught me a great deal. Primarily that a cancer diagnosis isn't the end but a way of looking at life differently. What the subjects of these portraits said is that cancer had given them time. Time to live in the moment, time to appreciate the everyday and time to tell friends and family how much they are loved.

"I called the project LIFE because the sense that came from the photographs was that cancer does not make you look at death but at the life you are living."
Limited edition LIFE books were produced to accompany the exhibition and are available to buy online here, with all proceeds going to Maggie's.