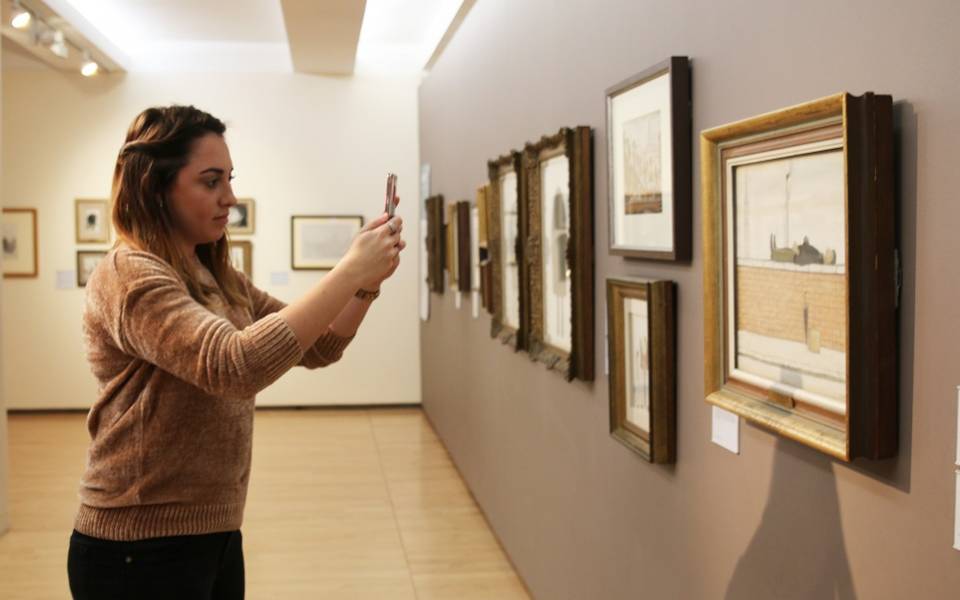 The Lowry introduces 'artwork recognition' technology to galleries with Smartify app
Visitors to The Lowry in Salford can now use their smartphones to discover more about the work of LS Lowry and other artists on display – by scanning the work through an app called Smartify.
Using advanced image recognition technology, Smartify instantly identifies an artwork, provides information about its history and ownership as well as providing a video interview with one of the expert gallery interpreters.
Over 140 paintings and drawings by LS Lowry on permanent display are available to discover via the app and it also offers an introduction to the Lowry & The Pre-Raphaelites exhibition, which features the work of Dante Gabriel Rossetti and Ford Maddox Brown.
Michael Simpson, director of visual arts at The Lowry, said: "Museums and galleries are always looking for new ways to help people engage with the work on display – and Smartify is an easy to use and informative app that also brings benefits for visitors with special access requirements such as captioned video content for visitors with hearing impairments."
Anna Lowe, co-founder and head of partnerships at Smartify, said: 'Smartify originated from a genuine passion for art, and for the rich experience of learning about artworks while viewing them. We hope to reframe the use of mobile phones in the gallery space as engagement rather than distraction."
Smartify is available to download for free from the App Store and Google Play.
In launching the new service, The Lowry joins The National Gallery in London, The Museum of Modern Art in New York and the J. Paul Getty Museum in Los Angeles as users of Smartify.
In July 2014, The Lowry galleries were renamed The Andrew and Zoe Law Galleries in recognition of the couple's £1m donation to the arts centre, which is a registered charity.