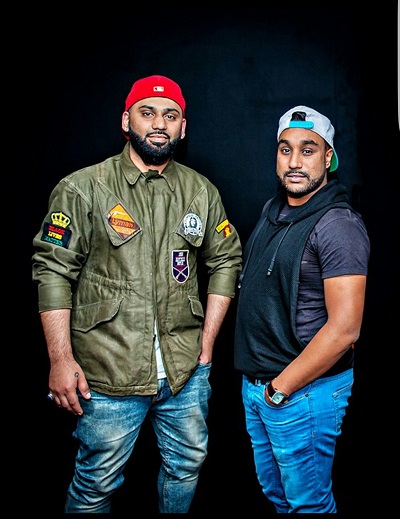 Curve, The Lowry and Bristol Old Vic announce artists for The Naseem Khan Commissions
The selected artists of the Naseem Khan Commissions, an ambitious new initiative to support artists of colour from Curve, The Lowry and Bristol Old Vic theatres have today been announced.
Selected by the three theatres, the chosen artists are Trina Haldar, Founder and Artistic Director of Mashi Theatre, Tribe Arts a radical-political theatre company and Madeline Shann, a theatre maker, choreographer, writer and performer. The programme will give the artists support, rehearsal space and programmed slots for the presentation of work across the network of partner theatres.
Mashi Theatre aims to create culturally diverse and engaging work, particularly for young people. Speaking about being selected, Trina Haldar said: "I was moved to action, hearing Naseem Khan speak at the 40th anniversary of The Art That Britain Ignores, so what a pleasure it is to be granted this commission in her name. As a fellow woman of colour, with bold ideas and fire in my belly, I am inspired by all that Naseem did and I am thrilled to be starting the development of this particular story in her honour."
Tribe Arts is spearheaded by two British Asian men, Tajpal Rathore and Samran Rathore who believe in rejuvenating theatre for the 21st century.
Tajpal and Samran said: "Naseem Khan was a gentle but radical advocate for a representative change in Britain's art sector, and though her recommendations are still to be fully realised 40 years on, her work can only be advanced by equally like-minded people currently leading the sector. It's because of this that Tribe is absolutely ecstatic to be selected as one of the three Naseem Khan Commissions, and we're certain we're in for an artistically gruelling but wholly fulfilling experience. We're ready, are you?"

Madeline Shann, whose previous work includes Little Terrors and Sex in Real Life said: "I am thrilled to be awarded the Naseem Khan commission to develop my show 'The Gravity', which draws on influences from science fiction and visual pop-culture to explore how the pressures of modern life manifest as a crushing force on the individual, interrogating the current dialogue around mental health. In an industry full of barriers it is amazing to have the support of partners who care about enabling artists of colour to spread their wings and make bold, envelope-pushing work for wider audiences. I can't wait to get started."
The programme is named after cultural activist and Journalist Naseem Khan, who passed away last year.
Curve's chief executive Chris Stafford and artistic director Nikolai Foster said: "There is still much work to be done in creating a cultural landscape which properly represents the rich diversity of our communities. Naseem Khan's call to arms from 40 years ago remains startlingly relevant and we are proud to contribute to this artist development programme. We are thrilled to welcome Trina to Curve and to be working with our friends in Salford and Bristol on this grand initiative."

Anthony Gray, senior producer at The Lowry said: "The Naseem Khan Commissions is an important step in the quest to support and showcase artists of colour across the UK. The standard of applications was extremely high which made it very difficult to select the final three. With the three artists we now have on board we're sure they will create incredible work that The Lowry can't wait to be a part of. We're particularly excited to take the next step as an organisation in supporting artists of colour giving them the best platform possible to create something that resonates with our audiences."

Ben Atterbury of Bristol Ferment said: "We met some incredible theatremakers across the application process for the Naseem Khan Commission, and no doubt we'll be hearing so much more from them in the future, but it's incredibly exciting to have Madeline, Trina and Tribe Arts aboard as our first commissions. Over the next 18 months we're excited to work with these artists across our 3 organisations to push these projects forwards. These commissions are about creating space on our stages for Artists of Colour to create work of scale and ambition, deserving of their extraordinary talents – I can't wait to start working with them."