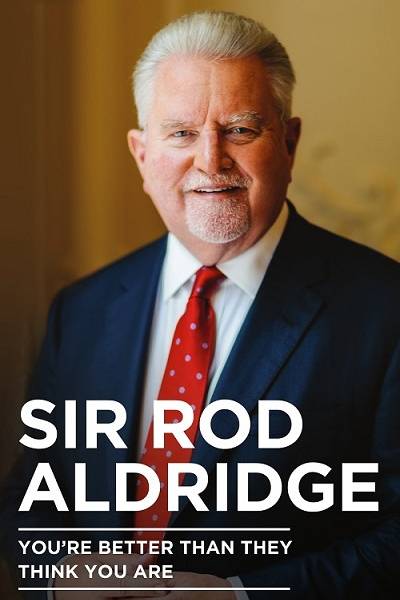 Lowry chairman recounts journey from 'post room boy' to head of his own FTSE 100 company in new book
As chairman of The Lowry, Sir Rod Aldridge has helped steer the Salford arts centre to artistic, commercial and community acclaim.
And now, in his new book – You're Better Than They Think You Are – Sir Rod recounts his journey from council 'post room boy' and accountant to his creation of Capita – one of the UK's most successful FTSE 100 companies.
The book details how his inner determination to succeed, combined with positive self-belief and a refusal to accept the status quo, saw Capita grow from an organisation with one employee (himself) to one of the largest professional services companies in the country with 70,000 employees.
It also charts Sir Rod's philanthropic ventures, including his role as chair of The Lowry, his work with The Prince's Trust and the creation of The Aldridge Foundation – a charity he set up to address ineffective education in the UK.
Indeed, The Aldridge Foundation was instrumental in the creation of the UTC@MediaCityUK – a college for 14-18 year-olds looking to work in the digital media sector.
Julia Fawcett OBE, chief executive of The Lowry, said: "Sir Rod's positivity and determination to help young people from struggling communities have a better start in life has inspired much of The Lowry's award-winning and truly life-changing community engagement work since his appointment. He is an exceptional chairman and a fantastic role model to others."
You're Better Than They Think You Are By Sir Rod Aldridge is published by John Blake Publishing and is available in hardback (£18.99) from 22 November 2018.