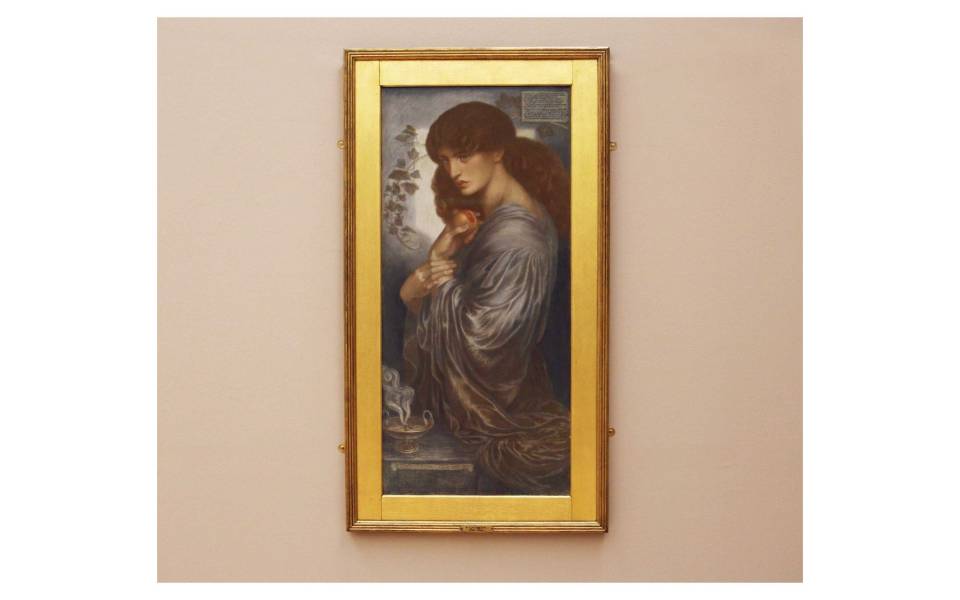 Icon of Pre-Raphaelite movement by Lowry's favourite artist to go on display from Saturday
LS Lowry's love affair with Pre-Raphaelite art centred on the work of Dante Gabriel Rossetti – and it was Rossetti's iconic painting of Proserpine that he admired above all else.
And now, one of eight versions of Proserpine that Rossetti completed is to go on display as part of a new exhibition – Lowry & the Pre-Raphaelites – which opens on Saturday (10 November 2018).
In private ownership for almost 50 years – and rarely seen on public display – it will be displayed alongside more than 50 other works by other Pre-Raphaelite artists, including Ford Madox Brown and Edward Coley Burne-Jones.
Running until Sunday 24 February (2019) the exhibition celebrates Lowry's passion for the 19th century artist movement.
Both works were sold through the legendary Stone Gallery in Newcastle, where Lowry acquired much of his own Pre-Raphaelite collection. A pencil drawing of The Stone Gallery Lowry features in the exhibition in tribute to the connection.
Commenting on the inclusion of Proserpine in the exhibition, Claire Stewart, curator of the LS Lowry Collection at The Lowry in Salford, said: "We know a lot about Lowry's love for Rossetti – and Proserpine in particular – from interviews he gave during his lifetime. He actually owned one of eight copies of the work. It's a really stunning piece and we're absolutely thrilled to feature it in the exhibition."
In July 2014, The Lowry galleries were reamed The Andrew and Zoe Law Galleries in recognition of the couple's £1m donation to the arts centre, which is a registered charity.