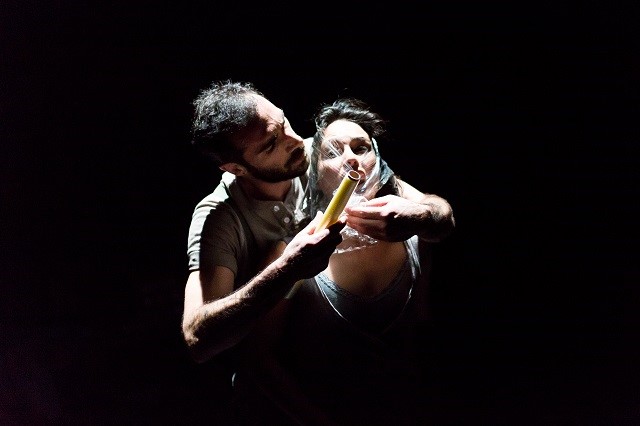 Human rights put under spotlight in '#JeSuis' an award-winning dance by Aakash Odedra
A vital human right 'the freedom of expression' goes under the spotlight in an award-winning dance theatre show '#JeSuis' at The Lowry on Mon 26 November, 8pm.
Known for his combination of classical Indian dance with contemporary dance and theatre, '#JeSuis' is choreographer and performer Aakash Odedra's first company work.
Winner of the 2017 Amnesty International Freedom of Expression Award '#JeSuis' is a powerful, political and physical exploration of oppression in all its guises. Wrapped up in ideas around displacement, refuge and instability, the dance portrays the frustrations of lives lived in conflict.
The piece also looks at the role of the media in dictating the stories we see. Aakash Odedra said; "While #JeSuisCharlie brought solidarity and perhaps some comfort to a world grieving the horrific attacks in Paris in 2015, other equally appalling attacks took place in Kabul and Istanbul but failed to capture the attention in quite the same way. '#JeSuis' acknowledges that some acts of oppression are more loudly heard and deeply felt than others."
The dancers are Gizem Aksu, Yasin Anar, Evrim Akyay, Taner Güngör, Su Güzey, Beril Şenöz and Melissa Ugolini.
The musical score is by Odedra's long-term collaborator Nicki Wells. Dramaturgy is by Lou Cope and lighting design by Alessandro Barbieri.
Naomi McAuliffe, Amnesty International's Scotland Programme Director, said of the piece: "#JeSuis is a powerful wake-up call to everyone on the climate of violence and oppression that people in Turkey are currently enduring. To see attacks on freedom of expression portrayed through the medium of dance was incredibly powerful and accessible…. A production addressing freedom of expression in Turkey is particularly resonant for us as an organisation as our colleagues from Amnesty International Turkey are currently languishing in jail."
'#JeSuis' is supported by Lottery Funding from Arts Council England and Paradise is Here; co-commissioned by The Arts Center at NYU Abu Dhabi; Journeys Festival International; The Movement – a partnership between Birmingham Hippodrome, Sadler's Wells and The Lowry: Curve Theatre, Leicester; and Contact Theatre, Manchester. Research and development was supported by the British Council in Turkey and DanceXchange, UK.