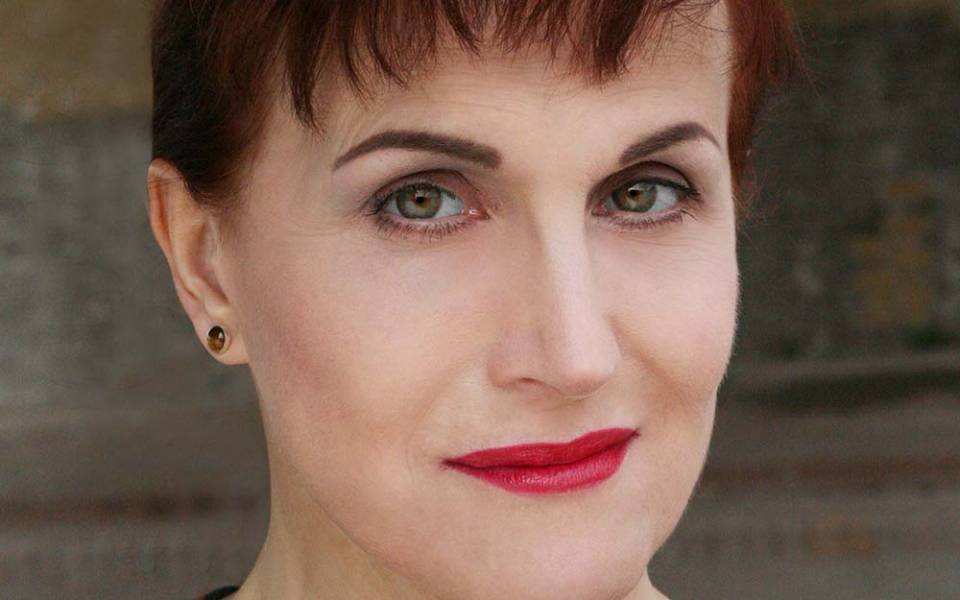 Fascinating Aïda's Adèle Anderson cast in new stage production of Doctor Dolittle
Adèle will play Lady Bellowes/Poison Arrow when the show comes to The Lowry Tue 11 December – Sat 5 January.
As previously announced, Brian Capron, Vicky Entwistle, Mollie Melia-Redgrave and Patrick Sullivan will play Albert Blossom/Straight Arrow, Polynesia, Emma Fairfax and Matthew Mugg respectively.
This new production of 'Doctor Dolittle,' with book, music and lyrics by double Academy Award-winner Leslie Bricusse, will be part of the 50th anniversary celebrations of the original film starring Rex Harrison and will feature the same songs, including the Academy Award-winning 'Talk To The Animals.' Featuring stunning visual puppetry, this new production, with the book reworked by Leslie Bricusse, will be directed by Christopher Renshaw.
Eccentric Doctor Dolittle embarks on an extraordinary adventure to find the Giant Pink Sea Snail that holds the secret of life and makes the world a happier place. Helped by his human companions and an exotic menagerie of animal friends, including the Pushmi-Pullyu and trusty sidekick Polynesia the parrot, the larger-than-life Doctor Dolittle teaches us not only to talk to the animals but to listen to them as well!
Also in the cast will be Femi Akinfolarin, Erica Jayne Alden, Lydia Bannister, Joel Bayliss, Evonnee Bentley-Holder, Jane Crawshaw, Emily Essery, Jacob Fisher, George Hankers, Catherine Hannay, Evan James, Leon Kay, Emma Lloyd, Owen McHugh, Ross Meagrow, Tom Norman, Emily Ann Potter, Ellie Seaton and Richard Vorster. The role of Tommy Stubbins will be shared by Harry Cross, Elliot Morris, Quillan O'Meara McDonald, Louis Parker, Elliott Rose and Thomas Ryan.
The new stage production of 'Doctor Dolittle' will be directed by Christopher Renshaw ('Le Grand Mort,' 'Zorro,' 'Taboo,' 'We Will Rock You,' 'The King and I'), with choreography by Josh Rhodes ('Carousel' and 'Sweeney Todd' at the London Coliseum, 'Company' starring Neil Patrick Harris for PBS, and 'Cinderella' and 'Bright Star' on Broadway), design by Tom Piper (Associate Designer at the RSC from 2004 to 2014, and designed the installation for the Tower of London poppies installation and subsequent tours – original concept and Poppies by Paul Cummins), puppet design by Nick Barnes, puppet direction by Jimmy Grimes, lighting by Chris Davey, sound by Ben Harrison, and musical supervision by Mike Dixon (most recent theatre includes 'Mrs Henderson Presents,' 'Oh What A Lovely War,' 'Bodyguard,' 'Taboo,' 'Hair,' 'Zorro,' 'Never Forget' and 'We Will Rock You').
'Doctor Dolittle' is based on the 'Doctor Dolittle' stories by Hugh Lofting and the Twentieth Century Fox film.
'Doctor Dolittle' is performed by arrangement with Music Theatre International (Europe) Ltd.
The UK & Ireland Tour of 'Doctor Dolittle' is produced by Music & Lyrics Limited, the producers behind the highly successful recent tours of 'The Addams Family,' 'Chitty Chitty Bang Bang,' 'Oklahoma!,' 'Fiddler on the Roof,' 'High Society' and 'The King and I,' in association with Churchill Theatre Bromley.
Listings Information
Doctor Dolittle
Dates: Tue 11 December 2018 – Sat 5 January 2019
Times: 7.30pm. Wed, Thu & Sat 2pm.
Tickets: £19.50 – £47.50. Conc £3 off (selected performances)
Book tickets here