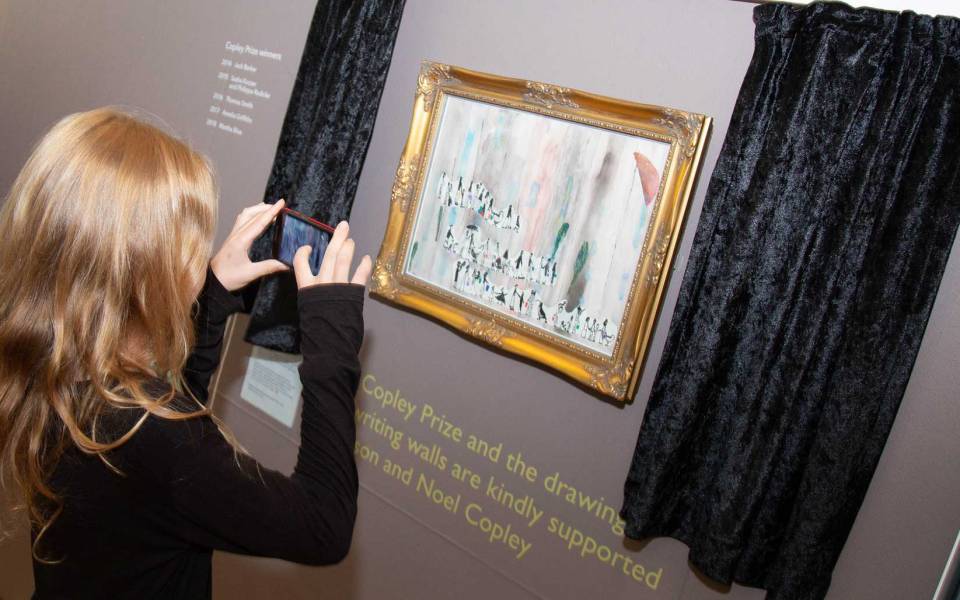 10-year-old girl from Alsager wins art competition with contemporary take on iconic LS Lowry style
LS Lowry's iconic style has been given a 21st century makeover by a 10-year-old from Alsager in Cheshire as part of The Lowry's annual Copley Prize.
Entitled 'Lowry's People', the work was Martha Blue's entry to the 2018 prize – an annual competition for 4-11-year-olds to produce a painting or drawing inspired by the famous artist's work.
Her work was chosen as this year's winner by Noel and Alison Copley, who founded the competition, along with the curator of The Lowry Collection, Claire Stewart.
The work has been added to the permanent LS Lowry: The Art & The Artist exhibition and was unveiled by The Lowry's director of visual arts, Michael Simpson. It will remain on display for one year.
Noel Copley, said: "The competition is all about inspiring young people to create something connected to their experience of Lowry's work. Martha's work celebrates his love of crowds and people going about their everyday lives – and yet it also manages to be very contemporary in its nature. That's what made it stand out for us."
In July 2014, The Lowry galleries were renamed The Andrew and Zoë Law Galleries in recognition of the couple's £1m donation to the arts centre – which is a registered charity.