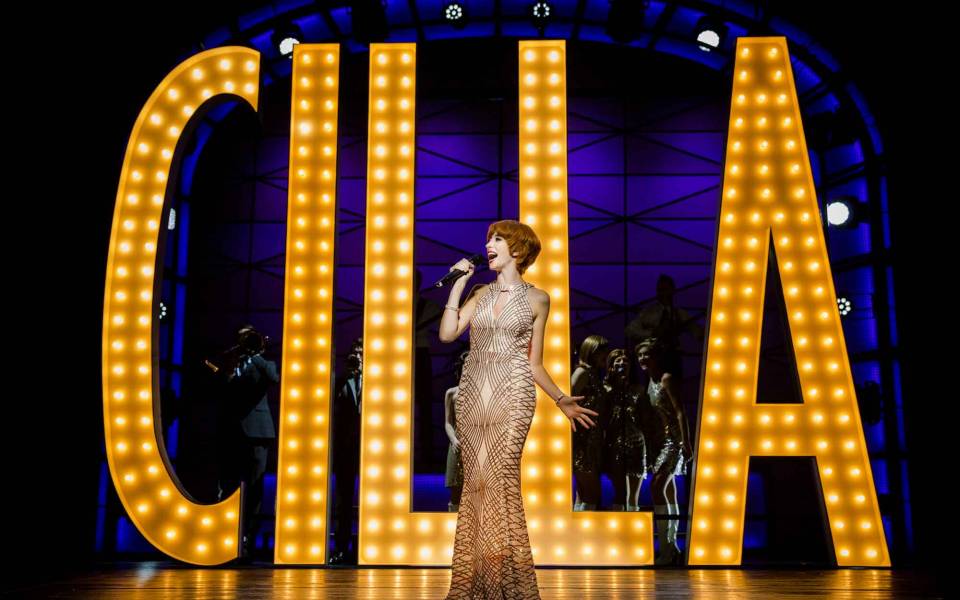 Life and career of national treasure, Cilla Black, celebrated in musical at The Lowry
Cilla Black famously collected LS Lowry artworks during her life, and now, the musical inspired by her life and career comes to the stage of the arts centre that bears his name.
Running at The Lowry in Salford from Tue 28 August – Sat 1 September, 'Cilla The Musical' follows the extraordinary life of the ordinary teenage girl from Liverpool and her rocky, yet incredible, rise to fame.
By the age of just 25 she was an international star and by 30 had become Britain's favorite television entertainer, fronting TV hits including Blind Date and Surprise Surprise.
Her success allowed Cilla to amass a £700,000 LS Lowry collection including the works 'Family Group,' 'The Black Church' and 'The Spire' – which were sold by her family at Sotheby's after her death in 2015.
Claire Stewart, curator of The Lowry collection, said; "By the time Cilla came to purchase LS Lowry's works in the 1970s he was already a household name. LS Lowry painted a lot of scenes from Liverpool and so the settings would have been very familiar to her. The three paintings that she owned were classic examples of his work."
'Cilla The Musical' is the stage adaptation of the critically acclaimed ITV television series 'Cilla' by BAFTA Award-winner Jeff Pope. It features some of the star's greatest hits including 'Anyone Who Had a Heart,' 'Alfie' and 'Something Tells Me,' alongside a backdrop of the legendary 'Liverpool Sound' including the Beatles' Twist and Shout, and American influences like 'California Dreamin' by The Mamas and The Papas.
Continuing with her phenomenal portrayal of the nation's sweetheart is Kara Lily Hayworth as Cilla, who beat thousands of hopefuls in the nationwide open auditions for the coveted role. Andrew Lancel will also be returning with his unrivalled depiction of the iconic Brain Epstein. They'll be welcoming Alexander Patmore in the role of the devoted Bobby Willis.
The cast includes Alex Harford from Stockport, who plays a guitarist in Cilla's band. Alex attended The Lowry's Contemporary Training in Dance (CAT) scheme before going on to train at Mountview Academy Of Theatre Arts. He has appeared on Waterloo Road (BBC) and stage appearances whilst training include Lockhart (Gilbert Worthy); Into The Woods (The Steward); Urinetown (Robby the Stockfish).
'Cilla The Musical' is produced by Bill Kenwright and Laurie Mansfield, alongside Executive Producer Robert Willis.