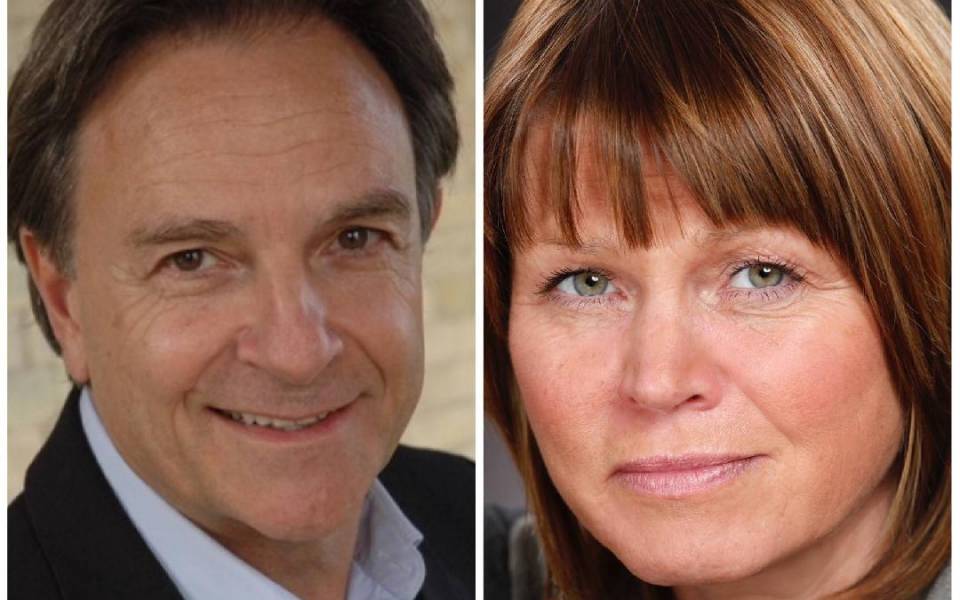 Coronation Street legends Brian Capron and Vicky Entwistle to join Harry Potter star Mark Williams in Doctor Dolittle this Christmas
Coronation Street legends Brian Capron (Richard Hillman) and Vicky Entwistle (Janice Battersby) are to join Harry Potter star Mark Williams in Doctor Dolittle at The Lowry this Christmas.
Capron will play Albert Blossom/Straight Arrow while Entwistle takes on the role of Polynesia.
Mollie Melia-Redgrave and Patrick Sullivan are also confirmed today for the roles of Emma Fairfax and Matthew Mugg respectively.
Capron is best known for his role as Richard Hillman in Coronation Street, for which he won a clutch of awards, including a record-breaking five at The Soap Awards. Other well-known television roles include Mr Hopwood in Grange Hill and Ozias Harding in Where The Heart Is. He can currently be seen in the Channel 5 series Celebrity 5 Go Caravanning.
Entwistle is well known for her role as Janice Battersby in Coronation Street. Other television credits include Father Brown and Sandra in Ackely Bridge. Her theatre credits include East is East for Northern Stage, The Rise and Fall of Little Voice at West Yorkshire Playhouse, Madame Thenardier in the West End production of Les Misérables and the UK tour of The Vagina Monologues.
Mollie Melia-Redgrave appeared in Drew McOnie's production of On the Town at the Regent's Park Open Air Theatre and the UK & Ireland Tour of Chitty Chitty Bang Bang. Patrick Sullivan can currently be seen as Blake in Bat Out Of Hell the Musical at the Dominion Theatre.
The tale of the eccentric Doctor Dolittle embarking on an extraordinary adventure to find the Giant Pink Sea Snail that holds the secret of life and makes the world a happier place is based on the Doctor Dolittle stories by Hugh Lofting and the Twentieth Century Fox film.
Helped by his human companions and an exotic menagerie of animal friends, including the Pushmi-Pullyu and trusty sidekick Polynesia the parrot, the larger-than-life Doctor Dolittle teaches us not only to talk to the animals but to listen to them as well.
This new stage production will be directed by Christopher Renshaw, with choreography by Josh Rhodes, design by Tom Piper, puppet design by Jimmy Grimes, lighting by Chris Davey, sound by Ben Harrison and musical supervision by Mike Dixon.
This UK & Ireland tour is produced by Music & Lyrics Limited with by arrangement with Music Theatre International (Europe) Ltd.