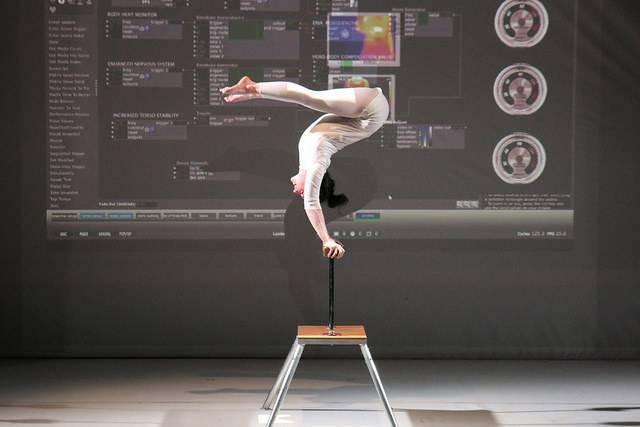 The Lowry seeks circus artist for new project.
The Lowry is in search of an artist or company who are interested in creating a performance piece using contemporary circus practice.
The successful applicant will join
Developed With The Lowry
and create a production exploring how circus practice can be used alongside narrative. The finished production will run in the venue's 140 capacity Aldridge Studio.
As well as those creating contemporary circus the team are interested in hearing from those who would be interested in exploring circus performance as part of their current work that has a strong narrative element.
As a member of the cohort the successful applicant will receive a bespoke package of support over 12 months that includes both help to create the production and also ring-fenced funding and support for professional development that extends beyond the life of the specific project. The exact details will depend on specific needs.
Deadline for applications is Thu 30 July 2018. Shortlisting will take place no later than Mon 3 September and interviews will be held at The Lowry on Mon 10 September.
Julia Fawcett OBE, chief executive of The Lowry, said: "We are incredibly proud of our artist development programme and the projects we have had the pleasure of supporting over the years. This year in particular it is very fitting that we launch a call-out specifically for those working or wanting to work in circus as nationally many are celebrating the 250th anniversary of circus.

It's an extremely exciting time ahead as we await the applications and I'm in no doubt that those we receive will have us feeling inspired and keen to get the project moving. "
Developed With The Lowry has so far supported 36 productions to achieve a future touring life following the works premiere at The Lowry.
The Lowry is committed to diversifying the pool of artists and companies successfully making and touring work across the UK in recognition of the fact that the theatre workforce is not yet reflective of British society as a whole.