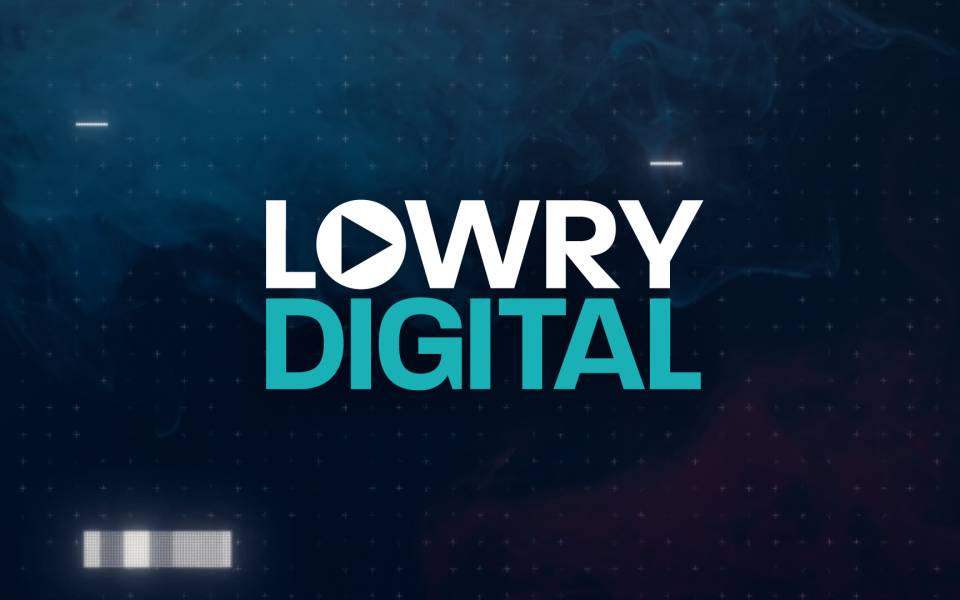 The Lowry launch new digital platform 'Lowry Digital' responding to the continued need for digital work to co-exist with live performance
• Marking the two-year anniversary of the venue's enforced closure 'The Empty Auditorium' will be a curated season of exclusive online performances, created by international artists in closed venues during lockdown available for a limited run from 16 March to 27 March 2022.
• Commissioned digital work will debut on the platform supported by The Lowry's LIVE NOW scheme
• Audiences can access the platform via thelowry.com/lowry-digital
9 March 2022 – The Lowry launches Lowry Digital with a curated season called 'The Empty Auditorium'.
'The Empty Auditorium – International Artists in iconic venues during lockdown' goes live on Lowry Digital on the second anniversary of enforced closure due to the pandemic (16 March) and will be available until World Theatre Day (27 March).
The online programme features new creations from the period when artists could create again in buildings that were still closed to audiences. Their works often look back out into the empty auditoria, giving audiences a view normally privileged just for the performer.
The impact of the coronavirus pandemic encouraged The Lowry to flip its perspective on how its audiences engage and watch performance. On Demand and Live Streamed performances allowed audiences to enjoy work whilst unable to visit the building. It made shows more accessible and opened opportunities to share work beyond the building's geographical location, including internationally.
Lowry Digital is the organisations response to the continued need for digital work to co-exist with live performance. A need for it to be an option for audiences and creatives. Lowry Digital will host a variety of performances, exhibitions, films and experiences online.
Matthew Eames, Head of Theatres (Contemporary and Commissioning) for The Lowry said:
"Throughout the initial lockdown and extended period of closure we worked really hard to maintain a positive connection to our visitors and audiences via our #LoveLowry channel. We realised quickly that for some artists and audiences the online world was an arts space in its own right – just as important and significant as our theatres and galleries. We are really excited to launch Lowry Digital as a purpose-built online platform for performances, exhibitions, films and experience that can be enjoyed wherever you are – at home or on the move. It is our commitment to artists who want to make work digitally and to those audiences and visitors who may not feel able to return to arts buildings."
The first programme of work presented on the platform will be 'The Empty Auditorium'- International artists in iconic venues during lockdown. It brings together some of the key works created in the past couple of years in the UK and internationally. There will be eight artists across ten works. The pieces range in length from a few minutes to 1.5 hours. The work takes audiences to some of Europe's most iconic venues like the Royal Albert Hall, Munich Opera, Zurich Schauspielhaus and The Lowry.
Eckhard Thiemann, Programming Associate (Dance) for The Lowry, said:
"On 16 March 2020, The Lowry – alongside most theatres in the UK – closed its doors in the first Covid-19 lock-down. Buildings that were teeming with life, became empty and lonely shells of their former selves. Soon, however, artists were able to work again, now alone in the spaces where they normally meet audiences face-to-face. Filled with nostalgia, memory but also a new boldness and energy, they created powerful love-letters to these magical buildings, their audiences and the sense of human connection that live performance creates."
The Empty Auditorium' programme includes:
I.M.PACT: Let's Go
I.M.PACT's protest-movement inspired storming of Greater Manchester's stages
Songhay Toldon: Dancing in the Dark
Songhay Toldon's private and melancholic clubbing solo, staged in Zurich's Schauspielhaus
Moritz Ostruschnkak: Tanzanweisungen
Moritz Ostruschnjak's brilliant solo riff on multiple dance and sport styles set against the splendour of Munch Opera House in Tanzanweisungen
Soumik Datta: Silent Spaces
Soumik Datta's exploration of Royal Albert Hall and Manchester's Mayfield Depot, filling their silence with new songs and movement in his series Silent Spaces
Northern Ballet: Locked In by Daniel de Andrade
Northern Ballet's touching quartet Locked In by Daniel de Andrade, showing the dancers' journey from outside to their 'true home': the stage of the Lawrence Batley Theatre in Huddersfield
Moritz Ostruschnjak: Yester:Now
Moritz Ostruschnjak's boisterous collage of agit-prop, dance and sport, set in Munich's grandest concert hall in Yester:Now
Lost Dog: In A Nutshell
Ben Duke from Lost Dog quiet meditation 'In A Nutshell' in Worthing Theatre, trying to explain to a future generation what theatre buildings once meant
The Sunday Boys and Finn Anderson: Distant Dream
Manchester's The Sunday Boys bringing to life The Lowry's auditorium with a haunting ballad
Clod Ensemble: An Anatomie in Four Quartes – Shifting Perpectives
Clod Ensemble's reflections on their seminal Anatomy in Four Quarters, already created in 2011, and performed at The Lowry in 2016.
All works part of 'The Empty Auditorium' are free of charge and available throughout the whole period (16 – 27 March 2022) 24hrs a day.
As part of The Lowry's dedication to digital work, the organisation has also supported the development of multiple new digital projects through its LIVE NOW commissions. LIVE NOW supports artists to pivot into making work for digital platforms, paving the way for a new type of performance to sit within The Lowry's programming. These commissions having been debuting since late 2021 and will continue to be showcased on Lowry Digital this year.
Antonia Beck, Senior Producer: Artist Development for The Lowry, said:
"LIVE NOW was established in 2021 in response to the on-going situation with pandemic and the needs of performance-based artists who wanted space and support to reimagine their practice for digital platforms. 9 projects were commissioned, and it has been very exciting for us to nurture this new wave of creativity – learning with and from our commissioned artists, engaging with audiences in a new way, and making space for this work as part of our programmes. LIVE NOW has also offered us the chance to have a broad range of conversations about what digital performance can be, and the ways in which we can work with artists to connect with remote and online audiences through digital platforms."
The Lowry's LIVE NOW commissions include:
The Alter by Swamp Motel. Live on 'Lowry Digital' from Friday 11 March
This Dangerous Thing by Proto-Type Theatre available to watch now
Voice Thief by Limbik Theatre
The Fountain by Yewande 103
Odds On by Dante or Die
Scrum – An Illegal Dance film created for VR180 by Avant Garde Dance
The Interrogation by Access All Areas
2461 by Leo & Hyde
Mystery Trip by Nigel Barrett & Louise Mari in collaboration with Kerry Underhill
Online performances of Mystery Trip are taking place on Sat 12 March, 8pm & Sat 19 March, 2.30pm. Mystery Trip is an epic digital excursion created by pioneering theatre mavericks Nigel Barrett & Louise Mari in collaboration with Kerry Underhill and a gang of people confined to their homes due to chronic health conditions.
Audiences can access the platform to view the work via the URL thelowry.com/lowry-digital.
The platform will host a variety of performances, exhibitions, films and experiences online available for varying lengths of time. There will be a large proportion of 'On Demand' work that will be available for audiences to watch on a day and at a time that suits them. There will also be work and interactive experiences that are streamed live and audiences will need to purchase a ticket to watch on a designated day and time. For more information on the specific viewing instructions for each piece of work visit thelowry.com/lowry-digital