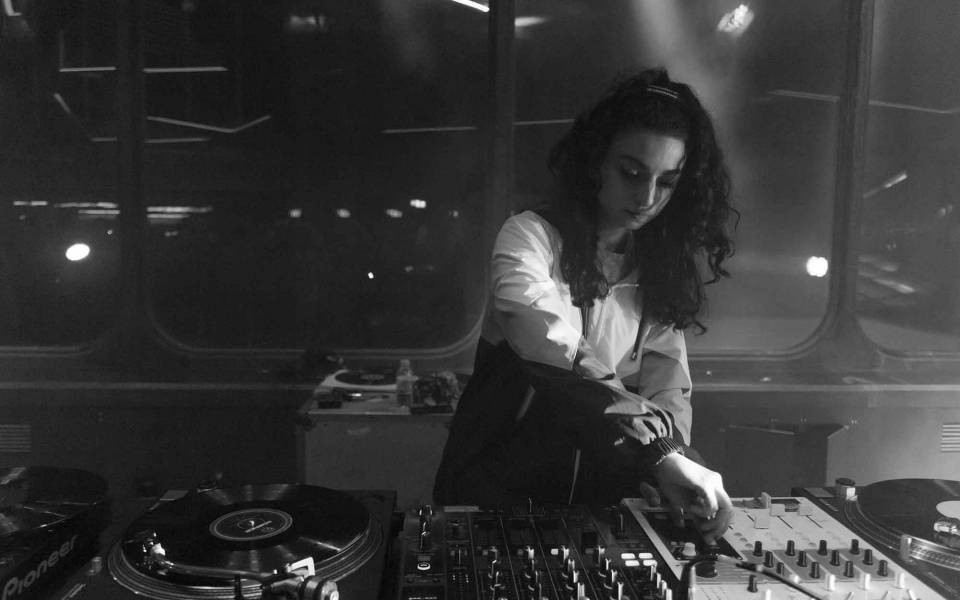 Innovative Composer brings turntables to Salford for live electronic mash-up.
One of the UK's most exciting composers, Shiva Feshareki, is coming to The Lowry in March for her first solo performance in the North.
The award-winning composer and performer will be turntabling a live composition that will be created brand new in the moment. Following the February release of her debut LP 'NEW FORMS,' she uses her trademark turntabling techniques taking vinyl records from any genre or time, be it orchestral, drone or club, and transforms them into new forms.
Alongside the live music performance, visual artist Helena Hamilton will be providing audio-reactive visuals. Influenced by techniques such as phasing and repetition, Hamilton explores visual elements through sound and vice versa.
Fresh from her BBC Proms appearance and following a string of international dates, Shiva Feshareki performs her first solo show in the North. Prior to this, she has worked with Manchester based music charity 'Brighter Sounds' as Artistic Director for their project Both Sides Now. She has also curated a concert of new works by composer and pioneer Eliane Radigue, and the first acoustic composition of electronic music producer Lee Gamble inside Heights of Abraham, a 200 million year old Peak District cave. She won the British Composer Award for Innovation (2017), RPS Composers Award (2010) and BBC/Guardian Young Composers Award (2004).
Her unique approach to composition and electronic music has reached new audiences and covers a wide range of practices from spatialised orchestral compositions to live turntablism. In turn, this makes her a rare example of an artist creating intersections between a variety of cultures such as classical, free improvisation, electronic & club music, and fine art.
Listings Information
Shiva Feshareki
Date: Sun 24 March
Time: 8pm
Tickets: £12