Wed 13 November - Sat 16 November
Rewrites: The Marriage of Kim K
Leo & Hyde – Part of Musical Rewrites
The Marriage of Kim K
A fight over the TV remote:
Kardashian vs Mozart
Pop Musical vs Opera
Make-up vs Break-up.
The award-winning Gogglebox-inspired musical returns to Manchester, remixed with more bops, arias, and genre-bending mash-ups than ever before.
★★★★★ 'An original, creative and dazzling musical' North West End
★★★★★ 'Outstanding…it takes your breath away…a must see' Fringe Guru
★★★★★ 'Brilliant… zesty and irreverent… go see it twice!' Spy in the Stalls
On the night before their anniversary weekend, Mike and Amanda have very different ideas about how to spend the night: Keeping up with the Kardashians and chill, or Marriage of Figaro and culture. But is this argument over what to watch on TV more than just a petty squabble? How different can you be from the love of your life? Can you learn to love what you thought you hate?
Combining pop, electronic, and classical music, this 3-in-1 rom-com switches between two iconic marriages: Internet breaker Kim Kardashian is looking forward to her fairytale marriage to her trophy husband, NBA star Kris Humphries. A fresh New York life may sound like fun, but does her heart lie in the (Kanye) West?
Winner, of Best Show at the Birmingham Fringe Festival
Winner, of Buxton Fringe Award for Original, Challenging Work With High Production Values
Nominated, Best Fringe Show at Manchester Theatre Awards
Curtain raisers for Musical Rewrites!
As part of Musical Rewrites, before each performance there will be a curtain raiser from a different new musical theatre company.
Thu 14 November, 8pm
Justice? The Life & Trials of Steven Avery
by Phil Mealey & Caimh McDonnell.
A musical exploration of the fall, rise and second fall of Steven Avery, made infamous through Netflix's 'Making a Murderer', one of the most successful documentary series of all time.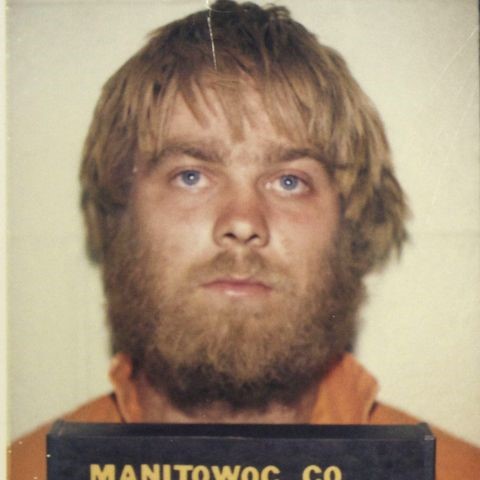 Fri 15 November, 6.30pm
Rewrites: SHOOTS Scratch Night
Ft. Depression: The Musical, Candidates & A Bigoted Woman
The Lowry's own scratch night returns with three brand ideas from intrepid musical theatre makers!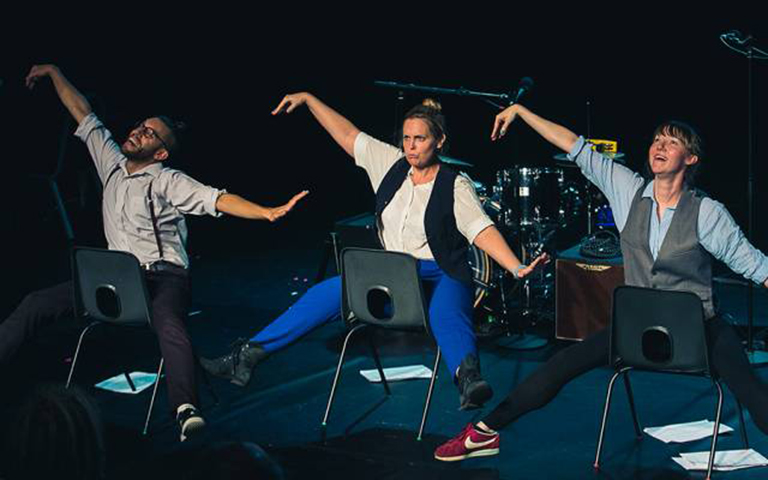 Sat 16 November, 8pm
Polly
by Marie Hamilton and Sharp Teeth Theatre present
A dirty, messy, musical adaptation of 'Polly', John Gay's banned sequel to The Beggar's Opera.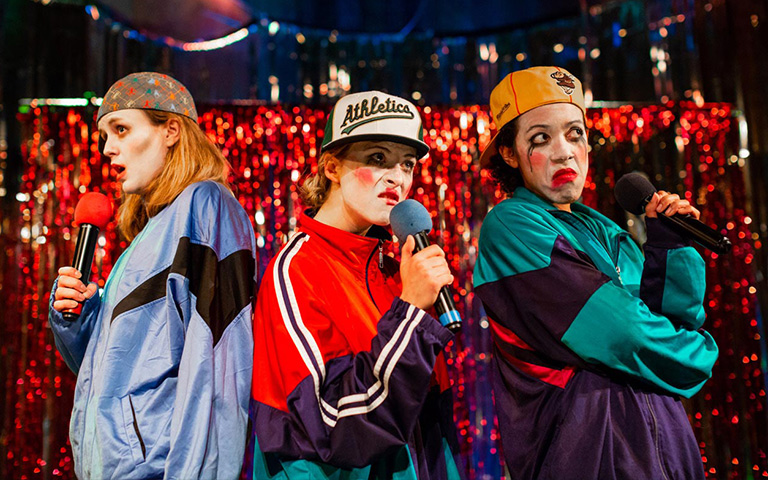 Reviews
'An original, creative and dazzling musical… this play is the future.'
North West End
'The music does the impossible…. well worth catching'
Express
'Outstanding… Takes your breath away.'
Fringe Guru
'An outstanding creative triumph… cutting-edge, smart and mind-bending'
The Upcoming
'Entertainment at its very, very best.'
Mumble Opera
'Unique, innovative and timely'
The Gay UK

Beer & Burger Offer
Enjoy a draught pint for only £1 when you buy our burger at Pier Eight Bar. T&Cs One £1 pint per burger, not to be used in conjunction with any other offer.