Days Like These is a new exhibition which shares the stories of Salford in 2020, using paintings, photographs, films and poetry contributed by some of the 245,000 residents of the city – from empty Salford streets and the joy of reuniting, to the impact on frontline workers and the challenges of being alone.
The exhibition wants to reflect the hopes and fears of everyone, then and now, and after you have seen the exhibition, we hope you contribute too.
Alongside is a new display of the best of Salford's own LS Lowry – an artist known for his paintings of crowded city streets, and vast empty landscapes.
The exhibition forms part of the Spirit of Salford initiative – a scheme designed to celebrate the unique personality and pioneering spirit of Salford.

This exhibition has been made possible with support from Art Fund.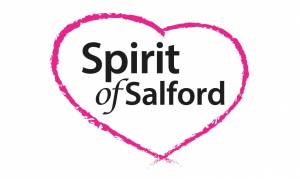 Presented as part of The Spirit of Salford – a vital network launched by Salford City Council as a direct response to the Coronavirus outbreak, providing an essential lifeline to the people of Salford who need extra help. If you need advice and support, visit their website or call 0800 952 1000 between 8.30am and 6pm (Monday to Friday).
What our visitors think...
"Days like these is a brilliant exhibition. I really felt so moved by the work it brought tears to my eyes. Thank you for showing it"
"I haven't seen the collection since it moved here many years ago. Really enjoyed seeing it again, thank you"
"It was brilliant, I live in North Manchester and hadn't been before. Really enjoyed finally seeing all the Lowrys"
" I've brought my daughter today- we live in Nottingham, and she is studying Lowry at primary school. We've really enjoyed looking at all the paintings. She has especially enjoyed spotting all the dogs! Thank you for the extra information on the paintings, its brilliant as she can tell her teacher what's she's learnt! "
Video Guided Tours
Michael Simpson - The Lowry's director of visual arts
Gulafshah from Lowry Young Artists
Emily from Lowry 'Get Involved'
Artist Interviews
Michael Simpson - Director of Visual Art
Interview with Matt Concannon
Interview with Sophie McBriarty
Interview with Philip Westcott
Submit your work
In this exhibition, you'll see and hear how some of Salford's 245,000 residents documented their experiences of COVID-19 in the form of stories, artwork, films, performances, poems and photographs.
And it's not too late to submit your work. We'll be adding to the collection during the life of the exhibition.
Click here to submit your work to The Lowry
We welcome contributions from all areas of our community.
Access, inclusion and representation is very important to us.
Therefore if you would like to receive this information in an alternative format please contact us by email and we will be happy to help.