Coronavirus: Our building is now closed until at least Thursday, 17 December in line with Tier 3 measures announced by Government: Click here to read some FAQs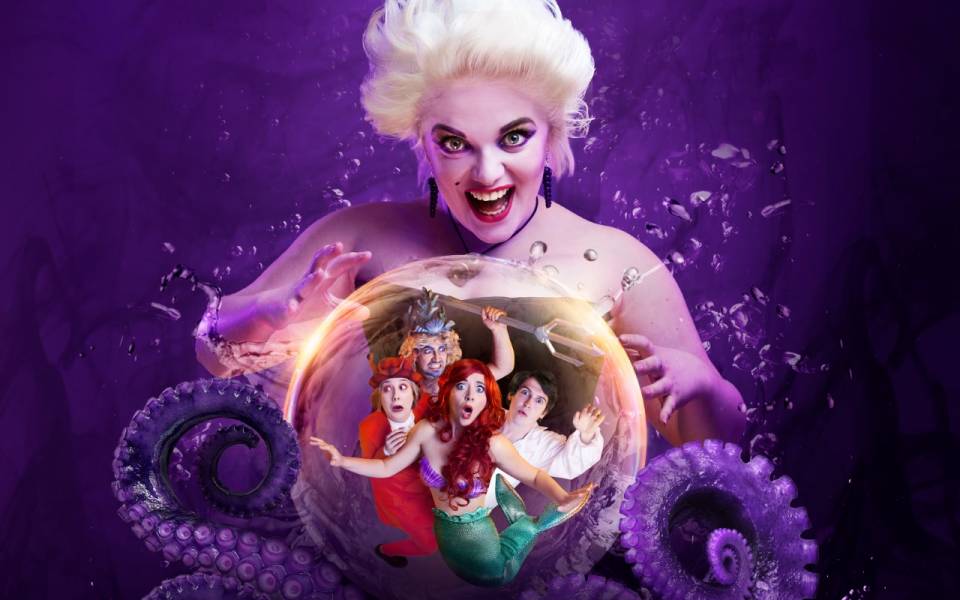 Fri 26 February - Sat 27 February
Rewrites: Unfortunate – A Concert
Rewrites – Mini Musical Showcase
The Lowry's annual mini-musical theatre festival REWRITES returns with 3 new musicals in development. But this year we are going BIG! For the first time, the performances will also be streamed online through the stream.theatre platform.
The new musicals-in-development showcased at REWRITES will include:
Sunshine by Kath Haling, developed by Perfect Pitch
A Mother's Song by Finn Anderson and Tania Azevedo
In Concert Unfortunate: The Untold Story of Ursula the Sea Witch by Fat Rascal
The Marathon Project by Spitlip, Burnt Lemon, Sheep Soup and The Letter Room'
Unfortunate - A Concert
Disney villain. Octo-woman. Plus-size icon. But who is the woman behind the tentacles? From the multi-award winning Fat Rascal Theatre and fresh from complete sell-out runs at the Edinburgh Fringe comes the untold story of Ursula the sea witch in concert. It's time to take the plunge as Fat Rascal reveal what really happened under the sea, in a tell-all tale of sex, sorcery and suckers. A musical parody.
★★★★★ Deadline News ★★★★★ Musical Theatre Review ★★★★ Broadway Baby ★★★★★ ScotsGay ★★★★★ The Student ★★★★★ Sincerely Amy ★★★★★ Within Her Words ★★★★★ Mind The Blog ★★★★★ Corr Blimey Blog ★★★★ Across The Arts ★★★★ Miro Magazine ★★★★ Broadway World ★★★★ Young Perspective ★★★★ Musical Manda
Curtain Raiser
The Marathon Project
This is a virtual scratch screening, experienced live in your seats immediately before each Rewrites performance.
Their trainers are tightly tied, numbers pinned to their vests, their hamstrings adequately primed and stretched, but nothing can prepare them for 26 miles of chaos.
And they're off! Inspired by the shambolic Olympic Marathon of 1904, award-winning Musical Theatre Makers from across the UK test out new tracks from The Marathon Project: A Musical Choose-Your-Own Adventure.
Makers of the Marathon Project include:
SpitLip
★★★★★ (for Operation Mincemeat)
Burnt Lemon Theatre
★★★★★ (for Tokyo Rose)
Sheep Soup
★★★★★ (for Mrs Green: The Musical)
The Letter Room
★★★★★ (for No Miracles Here)