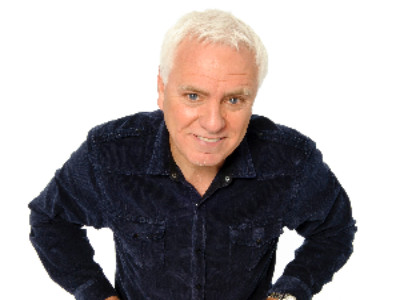 Sun 5 December
Dave Spikey- A Funny Thing Happened
Funny things happen all the time. Normal events don't catch the eye but Dave's special radar instinctively draws him to the small out-of-the-ordinary events and conversations that wash over most of us and pass us by.
Once identified, he applies his unique style of exaggerating and elaborating them whilst reminding us that we too have not only witnessed them, it's probably happened to us! It's this added dimension, this comedy of association that elevates the event to laugh-out-loud funny.
No wonder Time Out magazine said of him, "Not only a very funny comedian but one of the finest raconteurs around."

Eat & Drink
Visitors are welcome to eat and drink in the bar, restaurant, tower coffee shop, our foyer spaces and in the auditorium.
A range of canned drinks are available as well as bar snacks, confectionery, ice cream, cakes and sandwiches.