Coronavirus: The Lowry building will re-open for live performances on Friday 27 November 2020. Click Here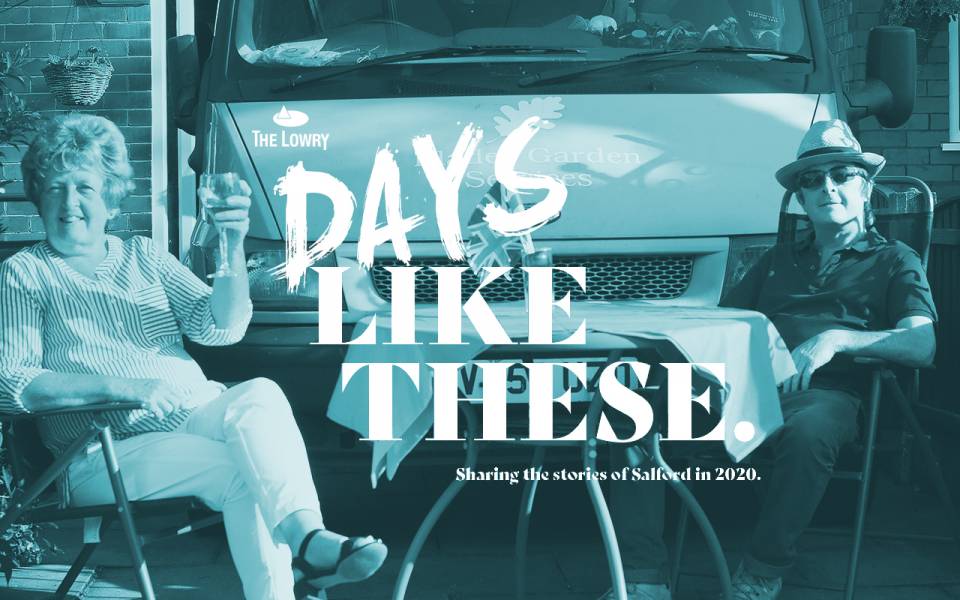 How LS Lowry's hometown endured lockdown
Welcome to Days Like These, a major online exhibition exploring how LS Lowry's hometown of Salford endured lockdown.
Here, some of Salford's 245,000 residents share their experiences of COVID-19 in the form of stories, artwork, films, performances, poems and photographs.
And it's not too late to submit your work. We'll be adding to the collection during the life of the exhibition. (The next upload of work will take place on 19 August.)
A word from...
Michael Simpson - Director of Visual Art, The Lowry
Paul Dennett - Salford City Mayor
Further Information
Access
We welcome contributions from all areas of our community.
Access, inclusion and representation is very important to us.
Therefore if you would like to receive this information in an alternative format please contact us by email and we will be happy to help.